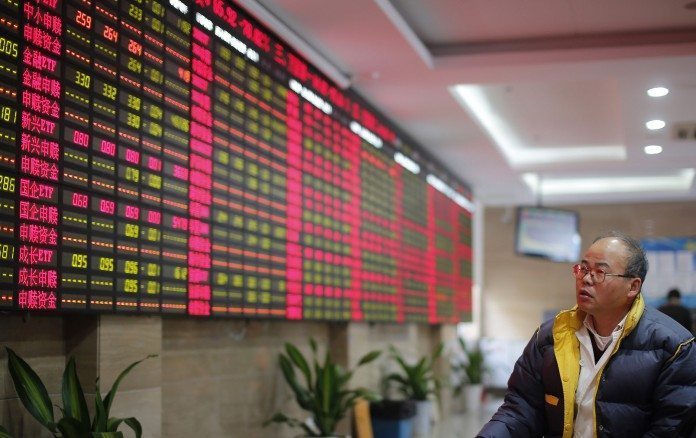 Japanese shares showed remarkable resistance to the earthquake that hit the country and caused death and destruction on Thursday. But profit taking appeared to have been widespread and the Nikkei average printed a loss in Friday's trading, offsetting some of the previous day's gains.
Click Here For More Market Exclusive Updates & Analysis
The Nikkei 225 shed 63.03 points or 0.37% to 16848.03. The Index has been on a tear in the past few days as bargain-hunters trained their eyes on Japanese stocks and the yen weakened against the dollar, encouraging foreign investors to buy more Japanese shares.
Eye on earthquake
In Friday's trading, market participants clearly paid little attention to the the earthquake that ripped across part of southwestern Japan. However, many investors are keeping a close eye on the developments from the quake. A number of Japanese companies have announced the idling of plants in the quake-affected region. Honda Motor Co Ltd (ADR) (NYSE:HMC) has announced halting operations at its motorcycle factory located in Kumamoto.
Mitsubishi Electric Corporation (ADR) (OTCMKTS:MIELY) and Bridgestone Corp Bridgestone Corp (ADR) (OTCMKTS:BRDCY) have also halted activities at their facilities in the quake-hit area.
Japanese financial shares languished Friday in a wave of profit taking that offset massive gains in the sector in recent days.
Other markets
Chinese shares fell Friday following the release of 1Q2016 economic data that showed the economy slowed further relative to the previous quarter. China's economy expanded 6.7%, slightly behind the expected 6.8% but a far cry from the previous quarter. With that, there was little excitement at the Shanghai Composite Index, which gave up 9.69 points and retreated 0.31% to 3072.67.
The shocks of China's weak economic growth appeared to reverberate across Asia Pacific as in South Korea's KOSPI also fell nearly 0.1%.
In Australia, though, the S&P/ASX 200 edged up 0.76%, thanks in large part to gains in IT, telecoms services and consumer staples sectors.
Commodities
Crude oil prices were largely steady across the globe in Friday's trading. Brent crude futures edged up slightly by 4 cents to $43.88 a barrel and U.S. West Texas Intermediate (WTI) futures also rose by nearly the same margin of 5 cents to $41.55 a barrel. It appeared investors were holding their horses ahead of the scheduled meeting of major oil producers in Doha this Sunday.
Currency
The U.S. dollar (CURRENCY:USD) continued to gain ground against the Japanese yen, edging up 0.2% in Friday's trading to 109.65.
An ad to help with our costs