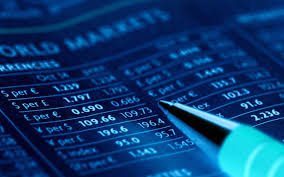 Trading in Asian shares was mixed on Wednesday, signaling different reactions to the end of an oil workers' strike in Kuwait and the planned Fed meeting next week at which interest rates review will be discussed.
Gains in Japan
The majority of Japanese stocks closed up, supported by gains in Mining, Chemical/Petroleum and Transportation Equipment industries. The Nikkei 225 edged up 0.19%.
Click Here For More Market Exclusive Updates & Analysis
Crude oil for June delivery fell 2.0% to $41.62 a barrel in Tokyo as Brent crude for June delivery declined 1.79% $43.24. Gold futures for June delivery were off 0.28% to 1250.80 an ounce in Tokyo trading.
In the currency market, the Japanese yen (JPYUSD) gained ground against both the greenback and the common market currency Euro. As such, the USD/JPY pair moved south 0.24% to 108.94 and EUR/JPY declined 0.21% to 123.78.
Australian markets close on a positive note
Shares in Australia soared Wednesday, with Metals & Mining, Materials and Resources shares leading equities higher. At close, the Australian index S&P/ASX 200 was up 0.43%, touching a new three-month high.
However, the Australian currency weakened against the greenback, thus the AUD/USD (AUDUSD) pair moved south 0.52% to 0.7772. The Japanese yen also gained ground against its Aussie counterpart with the AUD/JPY pair falling 0.77% to 84.66.
China shares fall
In China, the Shanghai Composite Index declined 0.96 and the smaller Hang Seng Index fell 0.70%. Taiwan shares also closed lower Wednesday with Auto and Other Electronic sectors leading shares lower. The Taiwan Weighted was off 1.38% at closing.
European stocks
In Europe, stocks opened lower. The end of the days-long strike by Kuwaiti oil workers appeared to take a hit on European shares. European traders also seemed to be cautious ahead of a speech by ECB's President, Mario Draghi.
An ad to help with our costs