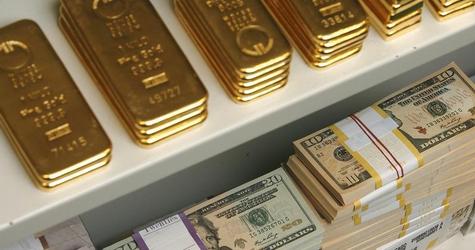 Gold and the corresponding SPDR Gold Trust (ETF) (NYSEARCA:GLD) prices fluctuated between gains and losses in Asia and the US premarket session and were lower at the closing bell on Wednesday. In European hours Wednesday, gold could be seen gaining some ground. Gold prices have tended to be more volatile in recent weeks amid mixed signals from Federal Reserve officials regarding an interest rate review pathway.
Prices of gold futures for December delivery eased 0.24% to $1,320.55 a troy ounce at close in Asia. However, in Europe, the gold futures were last seen up 0.07% after earlier hitting a session high of $1,325.55 in early.
Overnight, gold prices eased in North America, falling nearly 0.1% to $1,323.70.
Rate review uncertainty
The volatility in the price of gold is largely linked to uncertainties surrounding U.S. interest rates. While some Fed officials such as Lael Brainard continued to warn against swift rate increases, some such as Boston Fed President Eric Rosengren hold that low interest rates are threatening to overheat the economy.
The lack of consensus on a rate increase has created confusion, thus the volatile gold prices over the last few days.
The Fed will hold its next policy meeting on Sept. 20 and Sept. 21. Officials will enter a period of silence ahead of the meeting, so there will be a period of information blackout with regard to comments on a rate review pathway by Fed officials.
Experts say that the uncertainty over Fed rate review has made long-term gold investors nervous, though daily traders can be seen bring new money to market.
"There's nothing frenetic in the gold market today. There's definitely some money being taken off the table in gold, [but] there's some new money coming in against it," said Bill O'Neill of LOGIC Advisors.
Currency impact on gold
A relatively weaker dollar could be seen supporting gold trade in early morning session in Europe. EURUSD was up 0.05% as USDJPY rallied up 0.66%. GBPUSD rose 0.14% as AUDUSD advanced 0.15%.
An ad to help with our costs