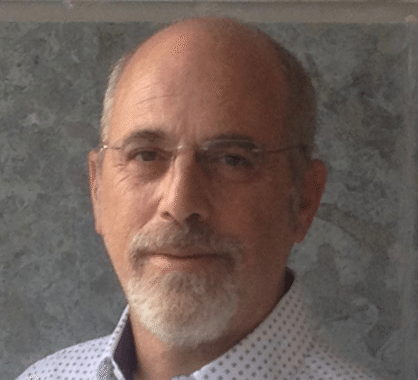 We met up with Daniel Hirsch, founder and President of First Line Capital, a firm that offers emerging companies all of the necessary tools to go from zero to IPO.
Q: Daniel, Can you please tell us about First Line?
We here at First Line Capital, focus our attention on emerging companies. Companies that have gotten to the point of being ready to offer their services or products to market. Often times, these companies require relatively small cash investments ($1m – $5m) to take their operations to the next level. It is also the right time to begin structuring the company in anticipation of future long term needs for growth. To this end, First Line Capital focuses on the architecture and implementation of early-stage public strategies, debt and equity financings, mergers and acquisitions, investor relations and various other investment banking activities.
Q: What specific problem or challenge face the companies you are assisting?
Emerging companies often need small investments to effectuate their business model. It is exactly at this time that the money they are seeking is usually too small for institutional investors and a bit steep for the average angel investor. Companies in this position are really hard pressed to get "the in between" capital they need. More importantly, companies at this stage must always be mindful that they will need more capital in the future and they must ensure their share structure allows for future growth.
Q: Please tell us what other assistance First Line Capital can offer emerging companies?
Well, I would say that the most important advice I can give to companies seeking capital is to really refine their message. Gone are the times when a company would have to provide a business plan to potential investors. Now, a company must have a really good pitch deck along with a one page executive summary. A brief vision statement is also helpful. These Items are important because an investor can only react to what is placed in front of him/her. So it's imperative to do this properly. We at First Line Capital help the companies through theses efforts
Q: Do you have any other advice to companies?
Yes. Marketing, Marketing and Marketing. In this day and age a company can and must get its message out there. If a company is thinking about a social media presence…they need to do it! Geta a call from a columnist to write an article on the company….Do it! Any way to get the word out is positive and will help in numerous ways.
Q: Why do you think a public strategy is good for emerging companies?
To be clear, it is not appropriate for all companies. However, there are a lot of companies out there that are really on the verge of something big. I think a public strategy done well really gives the company so many benefits and long term growth potential.
Q: What markets are you focusing on currently?
I don't really judge a company by the markets. I judge a company by its leadership, commitment to excellence and the product/service on offer.
Q: What are the key user benefits to working with First Line Capital?
I truly believe that young companies must remain focused on their core business. To a degree, anything that takes away from this focus is a net negative for the company. With First Line, we really get to know the company and management and we take on the responsibilities of the day to day worries of effectuating a public strategy.
Q: What makes First Line Capital stand out?
Service. As a boutique firm, we have the ability to really focus on our clients and make sure they are pleased with our services. We are not trying to grow into a huge firm with hundreds of clients. We want to focus on a smaller number of companies and really help them get to the next level.
Q: Tell us about your team?
I take great pride in the team here at First Line Capital. We have experienced, capable and knowledgeable experts as members of our team. Our core specialties include corporate structure, business development, investment banking and public relations.
An ad to help with our costs