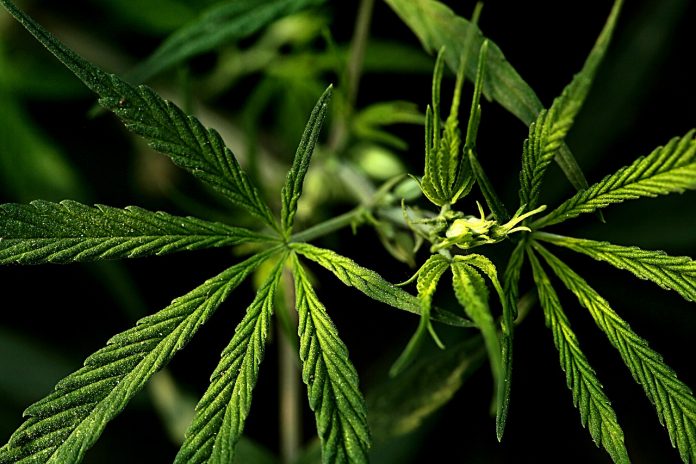 Valens GroWorks (CSE: VGW) (OTC: VGWCF) has expanded the volume of extraction services and has added an option to provide contract manufacturing services to the arm's length binding multi-year agreement with Tilray (NASDAQ: TLRY).
Massachusetts' only cannabis company Garden Remedies (GRI) has opened its newest dispensary in Marlborough. The location commenced adult use retail operations and is awaiting regulatory approval for medical cannabis sales.
The Global Alliance for Cannabis Commerce (GACC) released the U.S. cannabis industry's first model federal legislation to legalize interstate and international medical and adult-use cannabis in the U.S. The first-of-its-kind model bill ends cannabis prohibition, and creates an all-encompassing regulatory framework with an eye towards harmonizing the interests of patients, industry, and the communities most affected by the failure of cannabis prohibition.
Cansortium (CSE: TIUM) is opening the newest Fluent dispensary in a prime location in Melbourne, Fla. The new store will represent the company's 11th store in Florida, with 19 more locations expected to be opened or secured by the end of 2019.
Chemistree Technology (CSE: CHM) (USOTCQB: CHMJF) announced that its partner Applied Cannabis Sciences of New Jersey (ACS) is preparing to send an application under the new request for applications program announced by the Department of Health. In total, the health agency will seek up to 24 cultivation endorsements, up to 30 manufacturing endorsements, and up to 54 dispensary endorsements.
Green Growth Brands (CSE: GGB) (OTCQB: GGBXF) announced an arrangement to open over 70 prime shop locations with potential for more at Brookfield Properties' shopping centers throughout the U.S. The move is part of the company's plans to expand its physical footprint to approximately 280 total locations by the end of 2019.
mood33, California's innovator of cannabis-infused beverages, announced a distribution agreement with Caliva. The partnership will expand the availability of mood33 across California, making it one of the most widely available cannabis-based drinks in the state.
48North Cannabis (OTCMKTS:NCNNF) has signed a supply agreement with the Ontario Cannabis Store (OCS), the state's sole wholesaler and online retailer for recreational cannabis. Under the agreement, 48North will supply the OCS with 1,200 kilograms of dried cannabis from its outdoor farm in Brant County, Ont., (Good Farm) and other cannabis products such as pre-rolls from its indoor facilities in Brantford, Ont., and Kirkland Lake, Ont.
More Cannabis News
Canopy Growth's Spectrum Therapeutics Updates Clinical Research Program: Canopy Growth Corporation's (NYSE:CGC) medical division Spectrum Therapeutics has shared an update on the progress of its development and commercialization of validated cannabis medicines through clinical trials
Plandai Biotechnology Changes Poultry Farming With SORBEO Premix: Plandai Biotechnology Inc. (OTCMKTS:PLPL) has offered a discourse on the benefit of their SORBEO proprietary PREMIX, indicating that it is an affordable and cost-effective formulation for the poultry industry in the United States.
Green Thumb Industries Announces Retail License In Pasadena: Green Thumb Industries Inc. (OTCMKTS:GTBIF) has announced that the City of Pasadena has granted Integral Associates a retail dispensary and delivery license which makes it one of the six awardees of new licenses in the city.
An ad to help with our costs