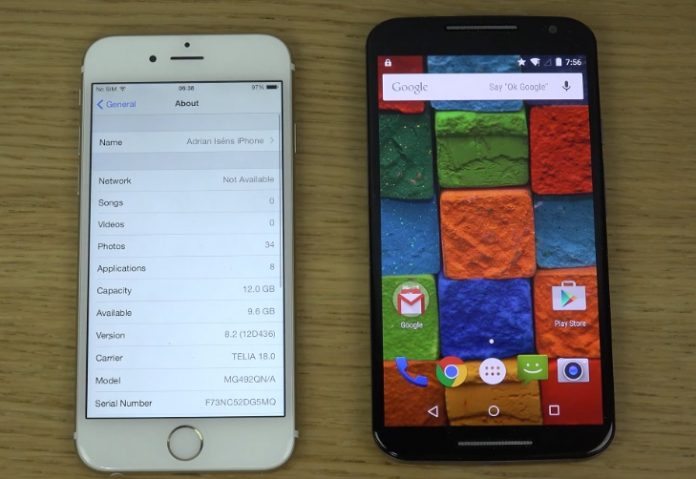 Lenovo Group's Motorola is gearing up to unveil a rebranded flagship line of smartphone that could end up being called Moto Z. The official launch date for the device is set for June 9, but Motorola recently released a teaser video to try and whet appetite for its new smartphone. In the video, Motorola unmistakably takes fans down the memory lane to the days of the famous Motorola RAZR, the flip phone that helped bring back the Motorola brand to the front page.
As the clock ticks to the launch of Lenovo's new flagship smartphone under the Motorola brand, you wonder whether Apple Inc. (NASDAQ:AAPL) iPhone 7 is on target. In a market that is increasingly becoming more competitive as smartphone penetration reaches peak levels in developed markets, Lenovo's Motorola could be seen trying to play a mind game with rivals. The generation that grew up with Motorola RAZR is today's professionals. It appears Motorola wants them to come back to the fold with a smartphone that evokes the memories of the widely popular RAZR.
BYOD and enterprise trends                                                                                 
Lenovo's Motorola could be betting that targeting the generation that grew up with the Motorola brand as a household name in the mobile phone market would give it a better chance to ride the BYOD and enterprise mobility trends. Apple is also working to deepen its enterprise roots and the iPhone 7 is expected to attempt to appeal to BYOD and enterprise customers. Both smartphone vendors are struggling for a comeback as Apple recently reported weaker than expected iPhone sales and Motorola has fallen far behind the competition in the smartphone market.
Rebranding
It is speculated that Lenovo's Motorola will drop the Moto X brand in favor of Moto Z in its next smartphone to be launched on June 9. Picking up the Moto Z name is seen as a way to incorporate Lenovo's identity by picking up a letter from the Chinese company's own VIBE Z smartphone.
An ad to help with our costs