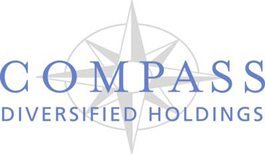 Compass Diversified Holdings (NYSE:CODI) can be seen doubling down in the middle market segment with the addition of EWS Alabama to its portfolio. The company didn't disclose what it is paying to bring in EWS Alabama, but did delve into details about what it expected to achieve with the acquisition.
EWS Alabama will be added to CODI's waste management subsidiary called Clean Earth, a business it acquired in 2014.
EWS Alabama will be bringing on board about 250 customers spread across 11 states in the U.S. On top of that, EWS Alabama boasts a 65,000-square-foot facility that is fully permitted to handle various waste streams, which will now become property of CODI. The facility sits on a 42-acre parcel of land, which means that there is ample room for future expansion when more capacity is needed.
According to Compass CEO Alan Offenberg, the acquisition of EWS Alabama will help them further expand the geographic footprint of their waste management business. Additionally, EWS Alabama is expected to enhance the capability of CODI's Clean Earth in waste management.
Cross-selling opportunity
Because there are no customer overlaps in the operations of EWS Alabama and Clean Earth, Compass sees the acquisition paving way for cross-selling opportunities within the existing customer base. That means that Clean Earth will target customers coming through EWS Alabama with solutions they offer elsewhere. In the same vein, existing Clean Earth customers will have the opportunity to access solutions that EWS Alabama rendered in its target markets.
Revenue boost
The acquisition of EWS Alabama is expected to bring immediate revenue boost to CODI. The business generated net sales of about $12 million in the 12 months to April 30, 2016.
Compass said it will fund the acquisition of EWS Alabama through a draw from its revolving credit. But it was not immediately clear how much the transaction will cost. It also remains to be seen what impact the acquisition will have on CODI's bottom-line and for how long.
An ad to help with our costs