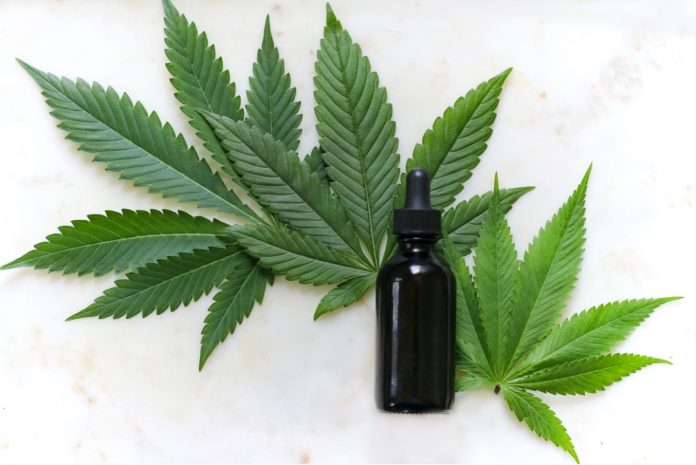 Key Takeaways; Cannabis Sector
Cannabis technology company BYND Cannasoft, is aiming for the $10.97 billion global condom market.
Hempacco and Sonora Paper announced a new joint venture to manufacture and market Hemp paper smoking products.
Key Takeaways; Psychedelic Sector
atai recorded gains as the company strengthened leadership team.
Clearmind is preparing for clinical trial to test psychedelics for treatment of alcohol addiction; Hoping to emulate Awakn's success.
The stock market surged on Wednesday afternoon after U.S. Federal Reserve Chair, Jerome Powell, said that lower interest rate hikes could begin in December. Thanks to Jerome Powell's comments, many stocks ended November strongly, which increased optimism for the forthcoming December holiday season.
The markets have experienced some significant drawdowns due to interest rates hikes by the Federal Reserves as they try to curb inflation, which explains why many investors were very excited to hear the Fed chair talk about the possibility of lower interest rates. He did, however, issue a warning that until concrete evidence of progress against inflation appears, monetary policy will likely remain tight.
Below is a review of the best-performing companies in the cannabis and psychedelic industries, in a week that we have seen the S&P 500 climbed 5.5% and many small caps generate solid gains.
Top Marijuana Companies for Week
#1: BYND Cannasoft
On Wednesday, shares of BYND Cannasoft Enterprises Inc. (NASDAQ: BCAN) increased by more than 44% following the company's announcement that it plans to enter the global condom industry, which is anticipated to reach USD $10.97 billion by 2030.
In a press release, the company stated that it intended to provide consumers with a ground-breaking design for sexual pleasure as it expanded its patent for its EZ-G device to include an innovative double-faceted condom design. According to the patent application, the double-faceted condom will include two pockets filled with lubricant to increase the sexual pleasure for both partners.
According to August 2022 research done by Custom Market Insights, the global condom market is projected to increase from USD 5.31 billion in 2021 to USD 10.97 billion by 2030. BYND Cannasoft anticipates that the addition of a double-faceted condom design to their patent for the EZ-G device will put the company in a prime position to take advantage of this expanding market and boost the company's valuation by generating more revenue.
#2: Hempacco
Hempacco Co. Inc. (NASDAQ: HPCO) and Sonora Paper Co. Inc. entered a joint venture agreement to produce, market, and distribute hemp blunt wraps, hemp tubes, and hemp smoking cones based on Sonora Paper's intellectual property.
With hemp cigarettes, smoking paper, and other nicotine-free tobacco alternatives, Hempacco is a hemp smokables company that is disrupting the tobacco industry, a roughly $1 trillion industry.
Under the new deal, the company now has a new joint venture, Hempacco Paper Co. Inc, which is dedicated to supplying smoking paper products to the cannabis market. According to the joint venture agreement, Hempacco will own 80% of Hempacco Paper Co.'s equity interests, while Sonora Paper will own 20% of the company.
Daniel Kempton, Director of Sonora Paper, commented on the agreement, saying, "the products and techniques we have spent the past 10 years developing will reach a wider audience, and progress and development will happen much more rapidly through this partnership with Hempacco."
In addition to this partnership, Hempacco and High Sierra Technologies Inc. (OTC: HSTI) recently entered into a joint venture for the purpose of producing, marketing, and selling hemp smokables. In accordance with their agreement, HSTI and Hempacco established a new Nevada corporation called Organipure Inc., in which each party has a 50% equity stake.
Top Psychedelic Companies for Week
#1: Clearmind
Shares of Clearmind Medicine Inc. (NASDAQ: CMND) increased by nearly 20% on Wednesday following news that the company is getting production ready for a first Phase 1 clinical trial of its psychedelic compound CMND-100. The Israeli psychedelics biotech company plans to use the compound in an upcoming clinical trial to determine whether it can be used to treat alcohol use disorder (AUD).
According to Clearmind's CEO, preclinical studies show that the MEAI-based treatment has the potential to effectively cure a variety of addictions and binge behaviors. Additionally, the drug has shown promise in preclinical tests for treating cocaine addiction and AUD when paired with the cannabinoid-based medication CannAmide.
"Like other addictions, AUD is a chronic relapsing brain disorder characterized by an impaired ability to stop or control alcohol use," Clearmind's CEO Dr. Adi Zuloff-Shani said. "Alcohol abuse is the third-most-common preventable cause of death in the US, where almost 6% struggle with this condition."
Clearmind aspires to join other companies like Awakn Life Sciences Corp. (NEO: AWKN) (OTC: AWKNF), which is a biotechnology company that generates income through the research, development, and commercialization of therapies to treat addiction with a near-term focus on alcohol use disorder.
Data from a recent US government study revealed that the number of deaths solely attributed to alcohol has increased over the past decade, necessitating the urgent need for preventative solutions. Therefore, in order to save lives, it is essential for companies like Awakn and Clearmind to continue research and development in AUD and pursue the discovery of innovative and cutting-edge treatments for alcohol addiction.
#2: atai
The clinical-stage biopharmaceutical company atai Life Sciences N.V. (NASDAQ: ATAI), which aims to revolutionize the treatment of mental health disorders, saw strong gains of almost 12% on Wednesday after the company announced the appointment of Dr. Sahil V. Kirpekar to serve as the Company's Chief Business Officer, effective from November 29, 2022.
According to the company, this is a newly created role, and Dr. Kirpekar will be in charge of the company's pipeline strategy as well as developing its commercial and market access functions, and overseeing its international business development initiatives, which include in- and out-licensing, M&A, and strategic investments.
Dr. Kirpekar is joining atai after working for Otsuka Pharmaceutical Co. Ltd. for more than eight years, most recently being the Head of Business Development and Co-Chair of the Global Business Development Committee. Throughout his time there, Dr. Kirpekar was in charge of closing deals with a total value of more than USD 2.7 billion and contributed to the company's successful pipeline of assets. During his tenure at Otsuka, he also made significant contributions to the company's digital strategy, and leading their evolving thinking in precision psychiatry, which led to the successful commercial launch of two medications, Jinarc (Tolvaptan) and Abilify Maintena (Aripiprazole). During this time, he worked closely with Atai on a few significant ventures.
"Sahil's expertise in drug development and commercialization, digital therapeutics, and precision psychiatry neatly positions him to lead our business development and portfolio strategy efforts. His deep understanding of our strategy coupled with his experience of bringing therapies to patients will help us remain at the forefront of innovation in mental health," said atai Co-Founder and Chief Executive Officer, Florian Brand.
An ad to help with our costs