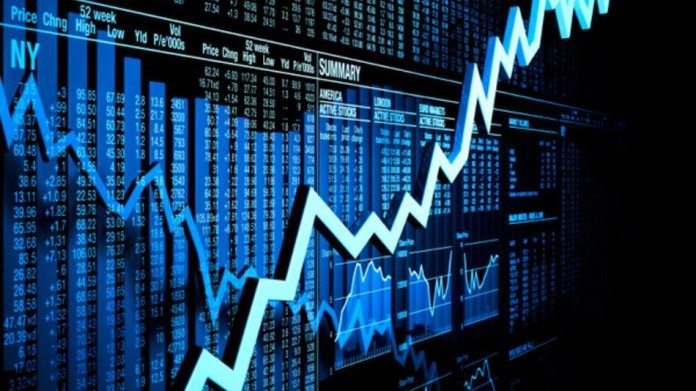 Markets are drawing to a close for the weekend today, and it's time to take a look at the week just passed in biotech. Which companies fared well, and which not so much? There are plenty we could address, but here are two of the week's biggest movers, Aduro BioTech Inc (NASDAQ:ADRO) and Sarepta Therapeutics Inc (NASDAQ:SRPT), alongside a look at what drove the volatility in each.
Click Here For More Market Exclusive Updates & Analysis
We'll start with Aduro. Aduro was one of the few companies that timed its IPO correctly last year – managing to get into the public space during the first half of 2015 while capital markets, and the biotech sector specifically, remained buoyant. This somewhat insulated it from the wider market weakness we saw throughout the latter half of the year, and the company was one of the few in the space that gained throughout the final quarter. Cue 2016, however, and things took a turn for the worse. From mid-December highs just shy of $34, Aduro shares tumbled to mid-February lows of $12.64 – a 63% decline across the period. Throughout early March, the company staged a semi-recovery, but across Thursday's session, this recovery gave way to a 12% decline. What drove the decline?
Earlier this week, Aduro reported its final quarter 2015 financials, and beat analyst estimates across the board. Its revenues comprise solely of royalty, milestone and grant capital, so the figure is not particularly indicative of its financial potential, but to beat out estimates should nonetheless be stem any decline. It's pipeline remains on track, the company has recently made a few key hires and there doesn't look to be any external factors (i.e. a failed trial in a similar candidate to its own lead) that should weigh on its capitalization. As such, the reason for the 12% decline can only be representative of wider market weakness. Aduro has a few milestones moving forward, including a couple of key data releases in its lead oncology candidates, which could serve as near term catalysts and reverse the seemingly indefinable downside. Of course, there may be something we don't yet know coming into play. If not, however, it's one to keep an eye on as a potential discounted opportunity.
Now moving on to Sarepta. Most reading will be familiar with this company – it's the development stage biotech that has been struggling to get FDA approval for its lead candidate, eteplirsen, a Duchenne Muscular Dystrophy (DMD) drug, for more than half a decade. The company collapsed back in January as one of its competitors' DMD drugs, BioMarin Pharmaceutical Inc.'s (NASDAQ:BMRN) Kyndrisa, failed to win FDA approval on the back of some efficacy concerns. Having lost more than 65% of its market capitalization on the news, Sarepta has pretty much traded sideways for the last eight weeks. It was supposed to get the results of an advisory review late January, but this was postponed due to bad weather in Washington. So why is the company in this list? Well, throughout Thursday's session, it gained close to 15%, closing some of the downside initiated by the BioMarin situation. The gain comes on the back of the FDA setting a new advisory panel review date for eteplirsen, which will see an independent group put forward their vote on a number of factors that could influence the FDA's final decision on the drug. Of course, the FDA doesn't have to follow the opinions of its panel reviews, but they can serve as a great insight into the chances of approval ahead of the agency's final decision.
There have been a number of concerns, in a similar fashion to that of BioMarin's Kyndrisa, regarding the efficacy profile of eteplirsen, and these have been at the root of much of Sarepta's weakness to-date. The drug's ability to counter the disease, and the justification behind the NDA filing to the FDA, is rooted in some questionable data, and this is why markets responded so aggressively to the BioMarin red light. Having said this, DMD is a terrible condition, and while there are some SOC treatments for its symptoms available (there is no cure), they are often ineffective or induce serious adverse events. This unmet need might shine favorably on eteplirsen, even if its efficacy profile isn't quite as impressive as the FDA would like, come decision date. Advisory panel review is set for April 25, with an expected decision from the agency on May 26.
An ad to help with our costs