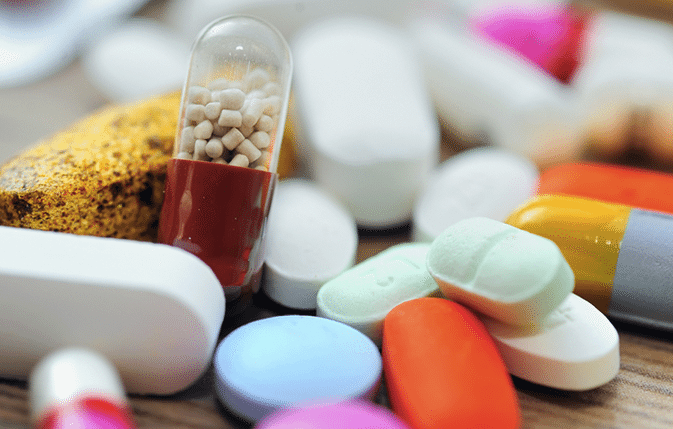 Adamas Pharmaceuticals Inc (NASDAQ:ADMS) just announced its intention to submit an NDA for its lead Parkinson's candidate before the year draws to a close. Alongside the announcement came some updated data, so here's a look at what the data offers in terms of chance-of-approval insight, and what an approval might mean for Adamas and its shareholders going forward.
As ever, let's take a look at the science behind the drug before we get into the data. We mentioned it's a Parkinson's target, but that's not strictly accurate. The drug aims to treat a condition called dyskinesia – specifically, a type of dyskinesia called Levodopa induced dyskinesia. Levodopa is a generic drug (although it's sold in various branded forms) that is administered as a standard of care treatment for Parkinson's disease sufferers. It's an amino acid supplement, and it stimulates dopamine production post administration. Parkinson's is caused by a particular type of neuron in the brain dying – the neuron that is responsible for dopamine production. This lack of dopamine translates to the common movement related issues associated with the condition. Levodopa temporarily helps to replenish dopamine, but over a long course of treatment, can itself cause motor related issues. Specifically, the type of dyskinesia that Adamas is targeting with its development candidate, ADS-5102. The drug is an extended release, oral administration capsule, designed to impact plasma levels of what is called amantadine, a dopamine agonist.
So what did the data from the trial show? Well, the clinical side of the study, and the element that supports the NDA, is rooted in three separate phase III trials – EASED, ID and EASELID 3. There is also an ongoing trial called EASELID 2, which is open as a continuation (primarily as a way to gather long term safety data) for any of the patients that took part in the initial trials to continue with their dosing regimen. All three trials measured the change in LID activity compared to a placebo arm using a special measurement system called the Unified Dyskinesia Rating Scale (UDysRS). The EASED trial took the measurement at eight weeks, the EASELID at twelve and twenty-four weeks, and the EASELID 3 at twelve weeks. The data just released relates specifically to the EASELID trial, and reported a positive treatment response across all demographics. The trial hit its primary endpoint, registering a highly significant improvement from baseline in the above mentioned UDysRS in all patients that completed the trial. The drug also met 5 predefined secondary endpoints, and the incidence rate (as measured by comparing the rate of AEs to the already established safety profile of amantadine) was no cause for concern.
So that's the data and the science, what are we looking for going forward from Adamas as a potential upside catalyst? As mentioned, the company is looking to file an NDA based on the published results before the end of 2016, and this filing (as well as the FDA's subsequent acceptance of the submission) will serve as the major upside driver heading into H2 2016. There are a few other things worth keeping an eye on, however. The ongoing safety trial (the EASELID 2 trial mentioned above) is set up so that Adamas can collect data on the long term safety profile of this oral administration version of an already approved formulation. As such, the company will want to ensure it maintains an AE rate that is consistent with its earlier phase trialing, and concurrently, that of its control arm. This should be an issue, as there has been no indication to date that the drug causes any concerns outside of those normally regarded as acceptable. It's worth keeping an eye on, however, as if something comes up then Adamas will have to report it to the FDA and it could impair the drug's potential from a green light perspective. Cash is also worth watching. Adamas has a few lead pipeline projects underway, and only around $98 million cash on hand (as of March 31, 2016). This should see it through to NDA submission with no issues, but commercialization can quickly burn cash, so it's likely to require some level of financing before the close of next year.
An ad to help with our costs