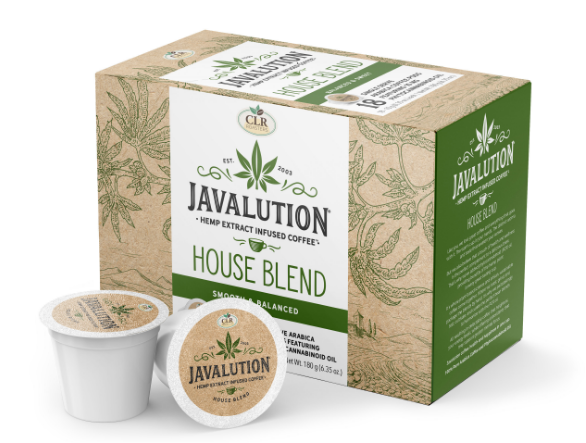 Youngevity International (NASDAQ: YGYI) announced that all-store distribution for its Javalution Hemp Infused Coffee Brand in a partnership with Southeastern Grocers.
The infused coffee brand will be shipped in the fourth quarter with the distribution footprint including 400 Winn Dixie stores, 96 Bi-Lo stores, 25 Fresco Y Mas stores, and 50 Harvey stores.
The Javalution brand is the company's fourth brand to gain shelf space at Southeastern Grocers, which has stores in Florida, Georgia, Alabama, Louisiana, Mississippi, and North and South Carolina.
Javalution's hemp infused coffee will be available in single serve cups that are compatible with most single-serve systems including the popular Keurig 2.0 coffee brewers. The Javalution brand consists of four flavor profiles each featuring 100% Arabica coffee delivered in a single-serve format. Each cup is blended with 10 milligrams of Phytocannabinoids which gives this coffee a wonderful rich taste and the benefits of hemp extracts.
"We are very excited to see our Javalution Brand adding to our successful partnership with Southeastern Grocers. We are extremely proud to be able to align our four company-owned brands: Javalution, Josies House, Café Cachita, and Café La Rica within the strong multi-brand strategy offered by Southeastern Grocers," stated Ernesto Aguila, president and founder of the CLR Roasters.
"We are quite enthusiastic to see growth taking place with our single serve business and thrilled to see our Javalution Brand join our Josies Java House Brand with expected distribution into 570 retail doors throughout Southeastern Grocers by the fourth quarter," Aguila added.
CLR Roasters is Youngevity's coffee manufacturing division that was established in 2001. It is a full-sized coffee roaster that produces gourmet coffees under its own boutique brands — Café La Rica, Josie's Java House, and Javalution; manufactures a variety of private labels for major national chains; and for the direct selling channel under Youngevity International. The company remains one of the largest suppliers in North America to the cruise line industry.
An ad to help with our costs