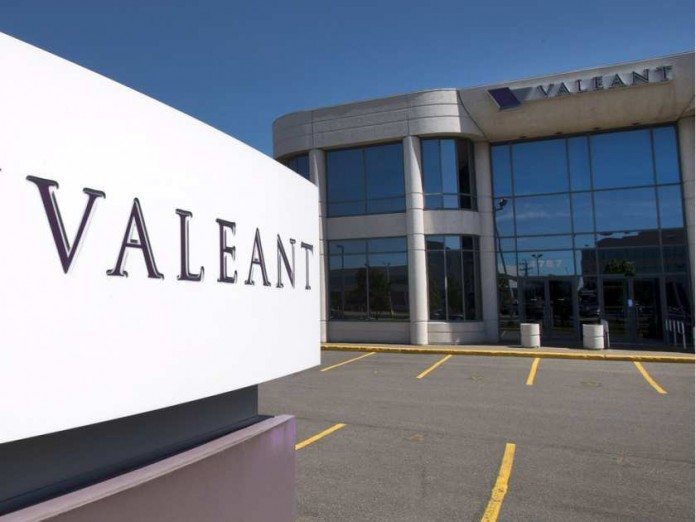 No company in the biotech space has drawn more negative headlines across the last twelve months than Valeant Pharmaceuticals Intl Inc (NYSE:VRX). From pricing strategies, to accounting to management, the company has had nearly every element of its operations scrutinized and – in most cases – derided, by analysts, mainstream media, industry leaders and public voice. Valeant's market capitalization has taken a tremendous hit as a result, and sentiment still looks decidedly negative. This sort of thing can only last so long, however. As the company's fundamentals wrestle back the spotlight from public opinion, Valeant should start to turn around.
On Thursday, the company announced what could mark the beginning of said turnaround, by way of a return to focusing on its development pipeline. Specifically, the company announced that the FDA has scheduled an independent advisory review of Valeant's psoriasis candidate, Brodalumab, set to take place on July 19, 2016. Alongside the review announcement, the agency set a PDUFA of November 16, 2016.
If the review comes out positive, we could see a near term sentiment shift, as investors weigh in on the chances of an FDA green light come November. Here's a look at the drug in question, and what a positive review might mean for Valeant going forward.
Brodalumab is part of a family of drugs called human monoclonal antibodies, and specifically, is an interleukin-17 (IL-17) receptor inhibitor. The IL-17 receptor is a cytokine receptor, which binds to a cytokine called (not surprisingly) IL-17. IL-17, when bound, stimulates the recruiting of what are called monocytes (as well as some neutrophils) to the binding site. Monocytes are responsible for inducing inflammation, which in a correctly working system is a good thing, as the inflammation helps to mitigate the impact of pathogens. When the system is not working correctly, however, overstimulation of IL-17 receptors leads to unnecessary monocyte recruitment, and in turn, excessive inflammation.
Psoriasis is the result of this inflammation.
By inhibiting the IL-17 receptor, therefore, Valeant hopes Brodalumab can treat plaque psoriasis.
The biologics licensing application (BLA) was submitted in place of an NDA by AstraZeneca plc (ADR) (NYSE:AZN), which is partnered with Valeant on the drug, at the end of last year. It's based on data from a phase III trial called AMAGINE. The trial showed that Brodalumab was superior to a current SOC in the space – ustekinumab, which is marketed under the name Stelara, and is also a IL-12 receptor inhibitor – against a primary endpoint of total skin clearance in patients with moderate to severe plaque psoriasis. Physical safety and tolerability data showed comparable AEs between the two drugs, so there should be no real issue on that side of the equation come review date. This said, IL-12 inhibitors have been associated with an increase in suicidal behavior. This was further reinforced in the AMAGINE trial, and could play a role in the agency's final ruling. Mitigating this somewhat is data that supports an increase in suicidal tendencies in patients suffering from severe psoriasis, regardless of treatment options. To put this another way, patients in this indication have a higher than standard rate of suicidal thoughts whether they undergo treatment or not, meaning the AE associated with IL-12 receptor inhibitors might not be 100% based in the treatment.
What's the market potential for this one if the FDA approves the drug? Johnson & Johnson (NYSE:JNJ) generates circa $1.5 billion annually from the above mentioned Stelara, and so we can use this as a pretty accurate measuring stick for Brodalumab's potential. If the agency approves the drug, and assuming the labeling is no different from the currently approved candidate (there's no suggestion at this stage that it will be) then Valeant and AstraZeneca can expect to draw a large portion of the Stelara sales towards their own financials, based on the stat sig improvement in efficacy reported at the close of the phase III AMAGINE trial.
The takeaway here is that the upcoming review should finally mark the beginnings of a return to market focus on Valeant's potential (by way of its development pipeline) rather than its admittedly less than savory drug pricing activity. It's going to take a long time to turn the Valeant sentiment ship around, but small steps like this are going to come together to play a big role in the overall directional shift.
An ad to help with our costs