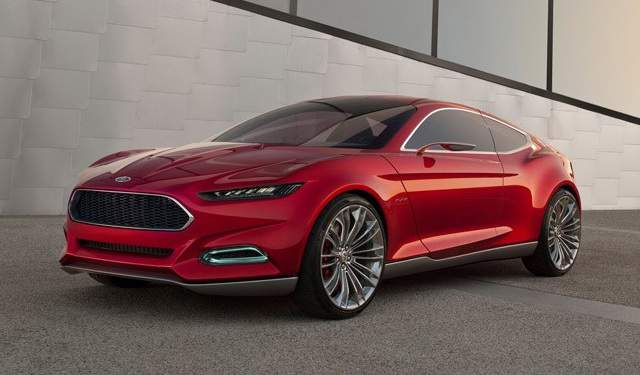 Ford Motor Company (NYSE:F) has revealed its powerful 2017 Ford Fusion with an impressive 325 horsepower that it believes will challenge its rivals, and especially German manufacturers.
Ford claims that the vehicle's power plant can produce 325 horsepower and as much as 380 pound-feet of torque. The 2017 Fusion will feature a 2.7 liter V6 engine and the price tag attached to the car is $33,425. Foreign vehicles with an equivalent power output often have a higher price tag. Ford believes that the new Fusion can outperform German offerings such as the Maserati Ghibli, the Porsche 911 Carrera S and the Audi A6 3.0T.
Ford claims that there has been a demand for a more powerful version of the Fusion since the introduction of the model. Fusion's marketing manager Wade Jackson stated that it is not just the Ford Fusion enthusiasts that are interested in something more exciting. Mid-sized sedan owners and dealers have been querying the company about a more powerful variant. He was confident enough to believe that the new Fusion will most likely "come as a shock" to automobile enthusiasts because of the value they get for the amount of power output, though only the market will tell.
As far as the overall form factor is concerned, the 2017 Fusion has a similar appearance to the standard model. However, there are a few noteworthy changes such as dual exhaust pipes, a rear spoiler, and a stylish back mesh grill, meaning Ford has transformed the stock version into a sleeper car. The company is yet to reveal the top speed and acceleration numbers, though it claims that the car can go from 0 to 60 in about 5 seconds. Ford also claims that the vehicle can achieve fuel economy figures of 26 mpg on the highway and 17 mpg in the city. The 2017 Ford Fusion will most likely be available in dealerships in the onset of the autumn season.
An ad to help with our costs