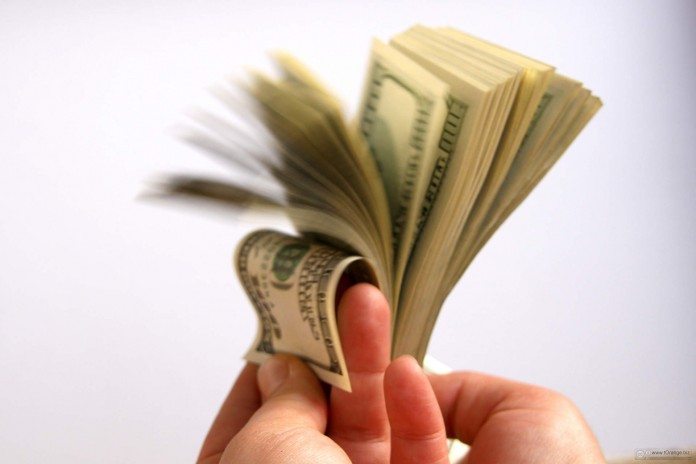 The Japanese Yen continued to race up against the weak dollar. The Yen hit a new 18-month high against the greenback after speculations surfaced that the Japanese Central Bank is unlikely to arrest the speed of the mounting currency. USD/JPY (USDJPY) fell 0.03% to 106.41 during the late Asian trade today.
Dollar slips further
The dollar remained under pressure against other major global currencies. EUR/USD (EURUSD) rose to six-month highs by 0.22% to 1.1478 while GBP/USD (GBPUSD) strengthened to 12-week highs, by 0.08% to 1.4614.
Click Here For More Market Exclusive Updates & Analysis
Meanwhile, equities started the week down as traders remained concerned over the reluctance of Japan's Central Bank to take stimulus measures. The rising yen against the dollar accompanied by uninspiring factory managers' survey readings dampened the market view in the far east. On a thinly-traded day, losses in the Asian markets were led by Japan's Nikkei 225 (INDEXNIKKEI:NI225), which fell 3.11% to 16,147.38.
However, European markets managed to open higher, shrugging off the Asian events. Among the major indices, Germany's DAX (INDEXDB:DAX) added the most, showing gains of 0.93% to 10.132,24 during the early day trade. The banking stocks in Italy appeared to be under pressure as Banca Popolare di Vicenza's cash call received a cold response.
OPEC output increases
On the commodities front, iPath S&P GSCI Crude Oil Total Return (NYSEARCA:OIL) headed down as OPEC output posted a surge, offsetting the impact of production cuts in the U.S. Even the substantial fall in U.S. Dollar prices failed to contain the fall in oil prices. During the early European hours, West Texas Intermediate Crude Oil prices dipped 0.87% to $45.52 per barrel while Brent Crude prices declined 1.27% to $46.77.
According to a Reuters report, OPEC output in April rose to 32.64 million barrels per day from March's 32.47 million barrels a day. The production rise has revived oil glut fears among commodity traders and speculators.
An ad to help with our costs