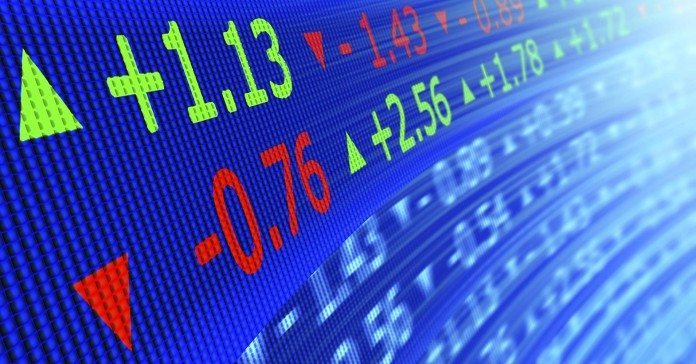 Trading in Asian shares was mixed on Wednesday as stocks in Tokyo gained following upbeat stimulus signals from the government while stocks in China and South Korea pulled back.
Japanese Prime Minister Shinzo Abe announced that his administration was in the process of putting together a stimulus package worth more than $265 billion to fight deflation. The stimulus amount announced by PM Abe exceeded the expectations of many economists.
The gesture by PM Abe has raised hope that the Bank of Japan policy officials will announce more easing measures when they meet later this week. After efforts by BOJ to devalue yen and cut interest rates to negative territory approved to be unpopular, the monetary regulator is expected to take bolder easing measures in the future.
Economists are predicting accelerated and massive repurchase of government bonds by BOJ as part of the efforts to increase money supply in the economy. Japan is struggling to reflate its economy amid growing fears of global economic fallout following the Brexit vote.
Fiscal and monetary regulators in the country are trying to spur domestic demand as part of the measures to mitigate the adverse effects of Brexit. Some have said that if BOJ runs out of easing options, it could turn to extraordinary measures such as helicopter money, but the governor of BOJ last week discounted helicopter money policy.
How major Asian indices performed
Japan's Nikkei 225 (INDEXNIKKEI:NI225) rose 1.7%, a rally that was fueled by encouraging stimulus announcement by the country's government. A weaker yen also appeared to have played a role in driving demand for Japanese shares, especially by providing a lower entry point for bargain hunters holding the dollar.
In Taiwan, the Taiwan Weighted gained 0.43%. But South Korea's KOSPI fell 0.11% as did China's Shanghai Composite, which lost 1.9%. However, the smaller HANG SENG INDEX (INDEXHANGSENG:HSI) in Hong Kong bucked the trend in mainland China by rising 0.11% at closing.
In Australia, the S&P/ASX 200 declined 0.04%.
The somewhat cautious trading in Asia could also be linked to investors waiting to see what comes out of the Federal Reserve policy meeting later today.
An ad to help with our costs