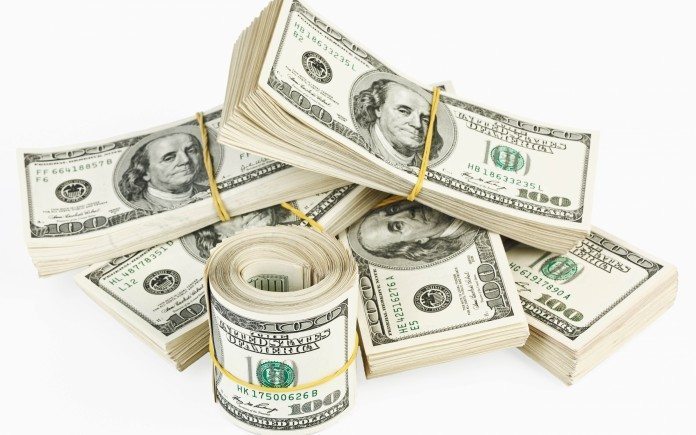 The U.S. dollar (CURRENCY:USD) tested four-week lows against global currencies today, though encouraging import numbers from China helped the greenback come off session lows somewhat. USD/JPY (USDJPY) fell 0.37% to 106.95 as the market discounted the possibilities of a June rate hike.
Chinese economy gradually improving?
Data released in China showed that imports came above May estimates, sending optimism that the region's economy is slowly stabilizing. Upbeat import figures slowed the dollar's extensive losses during today's session. In other global currencies, the euro (EURUSD) added 0.08% to 1.1367 while the British pound sterling (GBPUSD) declined 0.14% to 1.4521 while a referendum over Brexit is around the corner.
Asian equities closed broadly higher, except for Chinese and Hong Kong markets. Traders focused on improving energy sector sentiment and increased possibilities of a delayed rate hike in the U.S. Both Japan's Nikkei 225 (INDEXNIKKEI:NI225) and Taiwan's TSEC 50 Index reported gains of 0.93% and 0.41% to 16,830.92 and 8,715.48 respectively. European markets started sluggishly reflecting weakness in financial stocks.
A report from the World Bank trimming the global growth forecast for 2016 also weighed on markets. The DAX (INDEXDB:DAX) and CAC 40 (INDEXEURO:PX1) dipped the most down .7% by the end of the day.
Oil treads higher ahead of EIA report
Meanwhile, growing speculations that U.S. crude stock reserves will fall at a higher rate has helped oil prices to march further ahead. Breaching eight-month highs, Brent Crude is seen trading 1.65% higher to $52.30 while West Texas Intermediate advanced 1.34% to break $51. Traders are awaiting data from the U.S. Energy Information Administration (EIA) today to take stock of weekly oil supplies. According to estimates, stocks reserves in the U.S. are likely to decline by 2.8 million barrels. A day earlier, the American Petroleum Institute had reported a drop of 3.6 million barrels in U.S. oil supplies during the week ended on June 3.
An ad to help with our costs