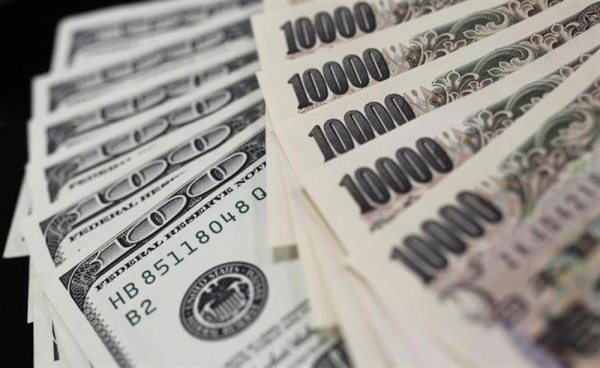 The U.S. Dollar (CURRENCY:USD) hit a two-week low against Japanese Yen as prospects of an early rate hike by the Federal Reserve remain unclear. During Asian trade, USD/JPY (USDJPY) fell 0.49% to 108.99.
Dollar slips further
Data released in the U.S. yesterday showed that ISM manufacturing data came in at a decent level, according to analysts. However, it failed to serve as a predictor of a June rate hike. Manufacturing in U.S. grew for the third straight month in May. However, lower intake of deliveries by factories could hamper production in coming months. ADP private employment data to be released later today will set the tone for dollar direction. EUR/USD (EURUSD) rose 0.19% to 1.1209 ahead of European Central Bank's policy meeting while GBP/USD (GBPUSD) inched up 0.18% to 1.4437.
Among global equities, the outlook for Asian indices remained subdued for lack of any inspiring data except U.S. numbers released overnight. Nikkei 225 (INDEXNIKKEI:NI225) plunged the most by 2.32% to 16,562.55, followed by Taiwan TSEC 50 Index, which closed 0.48% lower at 8,556.02.
Europe has seen a mixed trading day as both ECB and OPEC's meeting later today will be spotlighted for traders. In the early hours, Britain's FTSE 100 (INDEXFTSE:UKX) managed to advance 0.29% to 6,210.17 while Euronext 100 (INDEXEURO:N100) added up 0.35 points to 880.44.
OPEC meeting eyed
After booking losses for two consecutive sessions, Brent Crude reclaimed the $50 a barrel level during early European hours. A spark in the commodity came ahead of an awaited OPEC meeting in Vienna later today. According to delegates, group members are reviewing plans of a production freeze. However, Iran has already backed out of such proposals that could leave oil prices vulnerable. Despite the mixed outlook, West Texas Intermediate Crude oil traded up by 0.55% to $49.28.
An ad to help with our costs