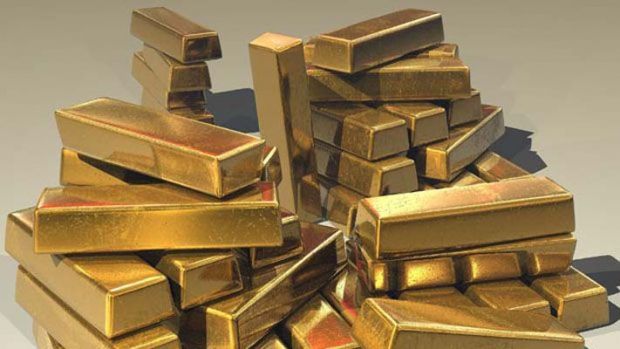 The SPDR Gold Trust (ETF) (NYSEARCA:GLD) and gold prices tested three-week lows today after the Federal Reserve meeting minutes revived June rate hike expectations. The yellow metal extended overnight losses today as a strong dollar and diminished appetite for safe-haven assets dampened outlook.
Gold slipped to $1,254.75, down by 1.54% during European hours. Fed officials sent out strong indications, stating that the U.S. economy is ready for another rate hike in June if economic data supports views on inflation and employment. These comments sit in contrast with previous Wall Street expectations, which had assumed slim chances of monetary tightening by June. The Fed had last hiked rates in December. New indications pushed the U.S. dollar (CURRENCY:USD) to seven-week highs, which is also partly responsible for gold's downward trajectory.
Soros ups stake in Barrick
Meanwhile, it came to light that George Soros has upped his stake in Barrick Gold Corporation (NYSE:ABX). The hedge fund bought a 1.7% share in the gold miner during the first quarter, which amounted $263.7 million. Gold's impressive rally that sent it 20% up so far this year has become lucrative for many hedge fund companies. A weaker dollar and negative interest rate environment have favored the commodity, which also helped gold miners to take some control of their debts. Barrick has reduced its debt by nearly a third during the last 15 months.
Richmont Mines Inc. (NYSEMKT:RIC) posted its first-quarter results recently, as per which its earnings came in at $6.2 million, implying profit of $0.11 per share. Revenues for the company were $38.3 million during the quarter.
Seabridge Gold, Inc. (NYSE:SA) Chairman and CEO Rudi Fronk informed shareholders that Gary A. Sugar has been appointed as an independent director by the Board of Directors. Sugar has extensive experience in investment banking, and his past associations include RBC Capital Markets.
An ad to help with our costs