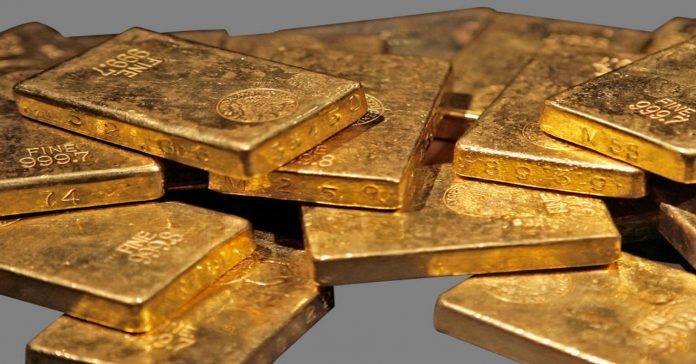 Prices of gold and SPDR Gold Trust (ETF) (NYSEARCA:GLD) were steady or higher in Europe and Asia on Thursday relative to the 2-month low reached on the previous day. The strengthening in gold prices can be linked to cautious trading ahead of the release of a series of U.S. economic data, including the U.S. nonfarm employment report on Friday.
In early trading in Europe, prices of gold futures for December delivery dipped about 0.16% to trade at $1,309.35 a troy ounce, indicating a small gain from the 2-month trough of $1,306.90 reached a day earlier.
In Asia, gold gained, rising 0.13% to $1,313.05.
U.S. payroll data
Hedging attitude can explain the steadying gold prices on Thursday. The U.S. is set to release nonfarm payroll report on Friday and economists are saying that nonfarm employment grew 180,000 in August. The economy added 255,000 jobs in July, outpacing the consensus estimate. Bullish jobs data should provide an incentive for the Federal Reserve to move quickly with a rate hike before the end of 2016.
At a recent Fed annual meeting, the central bank Chair, Janet Yellen, said that the case for a rate hike has strengthened. Yellen's comments seemed to be consistent with a statement the Fed issued at the end of its July policy meeting that near-term pressure on the U.S. economy had diminished.
Though the Fed appears ready to increase lending rates, the central bank's decision will largely be influenced by the quality of the economic data being reported in the U.S. That explains why the nonfarm payroll report is crucial for investors. Before the nonfarm employment data, markets are waiting for nonfarm productivity and initial jobless claims reports later on Thursday.
Currency market
In cautious trading on Thursday, investors seemed to shrug off effects of a stronger dollar. The U.S. dollar index advanced 0.20% to 96.21 on Thursday, continuing the previous day's momentum. A stronger dollar typically dims appetite for gold as it makes the yellow metal more expensive for foreign traders. EURUSD was down 0.21%, while USDJPY advanced 0.15% in early trading in Europe. However, GBPUSD rose 0.54% and AUDUSD jumped 0.17% around the same time.
"[For gold] the path of least resistance continues to be lower," Peter Hug of Kitco Metals said in a note to clients.
An ad to help with our costs