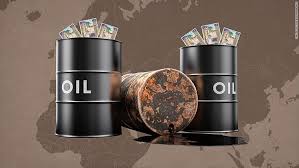 Much-awaited employment data released last week has poured cold waters on an early rate hike expectations, thereby driving U.S. Dollar (CURRENCY:USD) to hit a three-week low against major currencies. Nonfarm payrolls report showed that there was addition of only 38,000 jobs in May, contrary to expectations of a steep increase of 164,000 jobs. Report came as a setback to notions that U.S. is prepared for its first rate hike this year.
Asia worried over China's economy
In Asian hours, EUR/USD (EURUSD) fell 0.09% to 1.1357 and GBP/USD (GBPUSD) erased 0.59% of gains to 1.4433. Bargain hunters helped greenback to regain momentum against yen as pair USD/JPY (USDJPY) advanced 0.56% to 107.12.
Key economic data lined up in China in forthcoming weeks kept investors cautious. A Reuter's poll of economists revealed that May data could reaffirm the fact that China is steadying but not yet out of woods. Resultantly, Chinese equities finished lower with Shanghai SE Composite Index recording a fall of 0.16% to 2,934.10. Nikkei 225 (INDEXNIKKEI:NI225) followed the suit as it inched down 0.37% to 16,580.03.
Contrary to Asian counterparts, European equities edged higher during early-day trading, led by mining stocks. U.S. interest rate hike possibilities and outcome of latest Brexit polls remain significant to market traders. FTSE 100 (INDEXFTSE:UKX) advanced 0.65% to 6,250.26 while Euronext 100 (INDEXEURO:N100) opened 0.23% higher at 874.62.
Oil high as dollar retreats
Oil and the corresponding iPath S&P GSCI Crude Oil Total Return (NYSEARCA:OIL) prices took advantage of weakening dollar and tightened supplies from Nigeria. However, upside was capped on indications of recovering U.S. oil production. Brent Crude gained 1.15% to $50.21 a barrel while West Texas Intermediate Crude Oil added 1.19% to trade close to $50 level. Moreover, demand for oil is expected to pick-up in Muslim countries with the start of month of Ramadan from today.
An ad to help with our costs