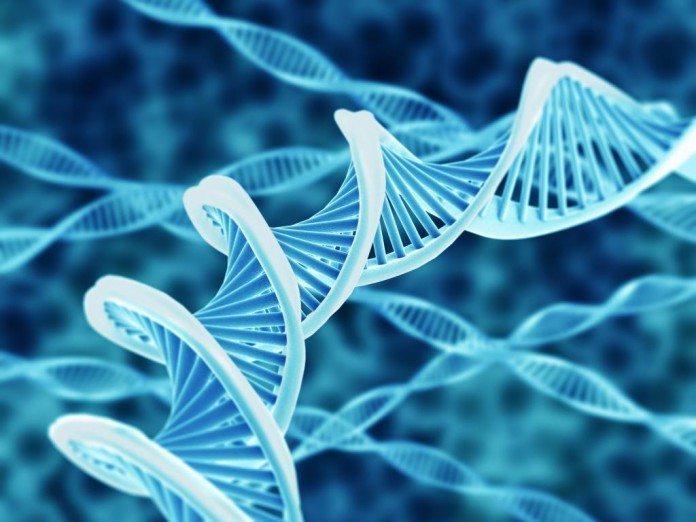 In part I of our comprehensive report on the type II diabetes market, we broke down the top 4 best selling diabetes drugs, their prospects and the companies behind them. Most of the biggest drugs in this market are peaking or close to peaking in terms of top line revenue, making potential room for new entrants provided they are of better quality. Here are four new diabetes drugs in the pipeline, how they work, their prospects for approval and market potential.
FIAsp by Novo Nordisk A/S (ADR) (NYSE:NVO)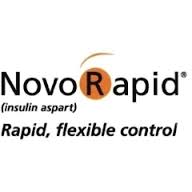 FIAsp, for Faster-acting Insulin Aspart, is a reformulation of a drug we covered in Part I, Novo Nordisk's insulin aspart branded NovoRapid. NovoRapid is marketed as fast-acting insulin delivery, but this one will be marketed as a faster acting insulin delivery. So how has Novo improved on the delivery speed? The company has combined the insulin aspart that serves as the active ingredient in NovoRapid with the two excipients arginine and nicotinamide. Arginine is an amino acid and Novo believes that through the addition of this amino acid, the stability of the insulin uptake can be improved.
This improved stability affords the drug an opportunity to also include an element that allows for increased delivery speed. Without the stability element, the increased speed might compromise delivery. This is where nicotinamide comes in to play. Nicotinamide is a vitamin that is closely related to niacin, the vitamin B compound used in oncology, dermatology, and used to fortify breakfast cereals. Niacin gets converted into nicotinamide in vivo, and apparently improves the speed of uptake. Not even Novo knows exactly how this works, only that it does.
The market
This one targets both diabetes type 1 and type 2, and will likely serve as a compliment therapy to NovoRapid and expanding its customer base. It's primarily targeted for use at or around meal times, when faster acting insulin can decrease the chances of hypoglycemia immediately post-meal. NovoRapid generates about $3.2 billion annually, and FIAsp, if approved, will likely not add too much to this, but should help Novo to maintain its leadership position in fast-acting insulin.
Current Status
Novo submitted an NDA to the FDA in December 2015, and as yet we don't have a PDUFA date, but chances are the review will come at some point towards the end of 2016, perhaps as late as first quarter 2017. The submission is based on four different Phase III studies, all but one of which compared FIAsp to NovoRapid. The trials have already established increased uptake speed, so assuming Novo can emulate this increased uptake speed in all trials, all the company has to do is demonstrate equivalency to the comparable NovoRapid.
The latest trial and the biggest was called ONSET 1, and this reported to-line results in October 2015. The data met its primary endpoint of equivalence, and with safety and tolerability for each of the active ingredients already well established, there looks to be little reason why the FDA won't give FIAsp the green light come review.
iDegLira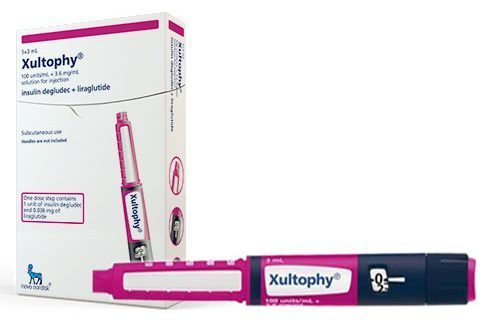 iDegLira (NN9068) is a combination of Tresiba® (insulin degludec), a once-daily ultra long acting insulin analog; and Victoza® (liraglutide), a once-daily human GLP-1 analogue. It is also known as Xultophy. Victoza is long-acting glucagon-like peptide-1 receptor agonist. The GLP-1 receptor when activated stimulates the adenylyl cyclase pathway. This stimulation kicks off the insulin synthesis process. Normally a hormone appropriately named GLP-1 binds to the receptor and stimulates the process described. In patients that suffer from type II diabetes, artificial stimulation through a GLP-1 receptor agonist such as Victoza can mimic the natural process, and help the body generate additional insulin. Victoza is a once daily, subcutaneous injection administration therapy.
Tresiba is insulin degludec, which is just an extra long acting insulin treatment that lasts up to 42 hours. The addition of hexadecanoic acid to one of the amino acids enables the insulin to form stable hexamers easily in the blood, keeping it inactive, which is where its ultra-long acting nature comes from. It is currently available as a once daily injection, and is Novo's fifth most popular diabetes product in terms of revenues generated. iDegLira combines the receptor agonist with the long-lasting effects of degludec.
The market
The potential for this one is big, but overlapping with what is already available from Novo. The combination drug is already approved in Europe, and generated revenues that amounted to just shy of 2% of the company's total sales during 2015. This is tiny compared to what an approval in the US might mean for Novo, however. Analysts expect peak sales somewhere in the region of $1 billion, but this could improve if the company picks up some favorable labeling come PDUFA. Most of the sales will cannibalize from current Tresiba and Victoza sales, but not entirely. Despite the overlap, it is still important for Novo to get iDegLira approved to keep up with the Jones's at Sanofi SA (ADR) (NYSE:SNY) and maintain market share.
Current Status
From a development perspective, iDegLira is the closest to an FDA green light of all the drugs covered here. Novo submitted its NDA last year, and an FDA review panel just voted unanimously in favor of an approval for the candidate. One thing to bear in mind, however, is that this is the second time the company has submitted an NDA for this target. The first time, the FDA requested more information on long term cardiovascular risks associated with the once daily administration regimen. Novo has now provided that data, and while questions still remain as to the long term safety of the product, prospects look good.
The efficacy data on which the NDA is based is top notch, and safety at least in the near to medium term doesn't look to be an issue. With a unanimous panel recommendation in the bag, Novo could be targeting the billion dollar estimated market before the year draws to a close, preserving its base.
Semaglutide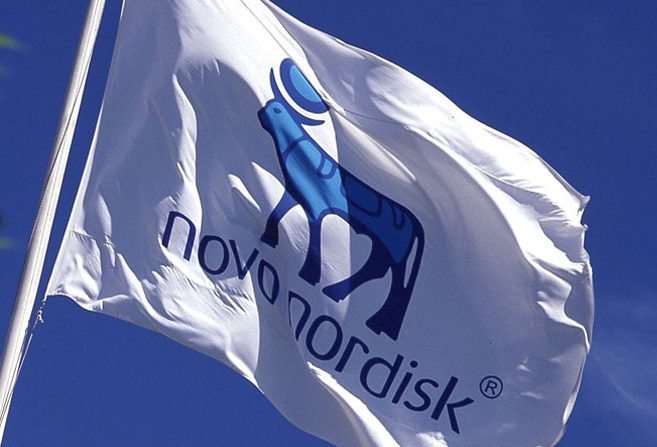 Semaglutide is another GLP-1 receptor agonist, and another by Novo Nordisk. It works like other GLP-1 receptor agonists as described above with one difference. Semaglutide is designed for weight loss. GLP-1 receptor agonists have a benefit over traditional insulin administration treatments in that they contribute to a reduction in body fat in patients that suffer from the disease, thought to be due to a delay in gastric emptying. Novo is attempting to prove the weight loss effect in its trials.
Current Status
Two recently completed Phase III trials dubbed SUSTAIN 2 and SUSTAIN 3 were run for this candidate. SUSTAIN 2 looked at semaglitude versus Januvia, covered in Part I, a currently approved antidiabetic DPP-4 inhibitor from Merck and Co., Inc. (NYSE:MRK). DPP-4 breaks down GLP-1, so inhibiting DPP-4 increases GLP-1, which increases insulin production. SUSTAIN 3 compared semaglitude to an AstraZeneca plc (ADR) (NYSE:AZN) GLP-1 agonist called exanatide, or commercially, Byetta.
Both trials just reported positive top-line results showing a statistically significant improvement in insulin related impact and the SUSTAIN 3 trial showed an improvement in the weight loss side of the drug versus its AstraZeneca counterpart.
The future is likely a little more drawn out than some of the other candidates on the list, however. There are five more Phase 3 trials planned before Novo will consider its development process completed, and so we are probably looking at some point in 2018 before the company gets around to submitting an NDA. Beyond that, approval (assuming safety and efficacy replicates across the remaining five trials) is expected closer to 2020.
The market
Again, the market for this one is potentially huge, but overlapping with current offerings. GLP-1 agonists look to be the future of type 2 diabetes treatments barring an oral insulin revolution, primarily because of their ability to produce an effect that mimics the body's natural insulin-production process. There's a generally agreed logic in healthcare that suggests that the closer any process is to nature, the safer and more beneficial it is. Natural stimulation like this is regarded as an improved mechanism of action over the introduction of synthetic insulin.
Since Novo already has a version of Victoza, its liraglutide GLP-1 receptor agonist, marketed for weight loss as Saxenda, semaglutide if approved will also be mostly maintenance of market share for the diabetes giant. Saxenda sales are growing at a rate of 27% quarterly. It is simply a higher dose of Victoza taken for the purpose of losing weight. Since Saxenda is already succeeding, approval for semaglutide is not critical, but could help Novo surround the market and secure its leadership even more .
iGlarLixi (previously Lixilan) from Sanofi SA (ADR) (NYSE:SNY)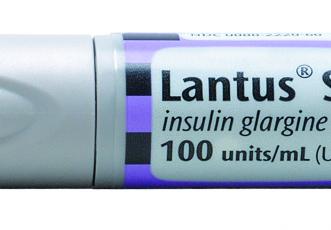 iGlarLixi is Sanofi's answer to iDegLira. It's a combination treatment, comprised of lixisenatide, brand name Lyxuma, which is another GLP-1 receptor agonist comparable to Victoza, and Lantus (insulin glargine). We won't go into the detail of the science on this one as it's identical to iDegLira. What's important to note here is that the two comparables – iGlarLixi and IDegLira – are essentially in a race to get approved and to market before the other. Both look good from a scientific perspective, but the one that gets an FDA green light first will have the advantage when it comes to getting a head start on marketing.  Which brings us to…
The Market
Again, this one has a potentially huge market if it can pick up an FDA approval, with the potential increasing if Sanofi can get the agency nod before Novo. Analysts put a conservative sales estimate peak on iGlarLixi at $1 billion, but will again cannibalize most of its sales from Lantus and Lyxumia. Approval is critical for Sanofi especially if iDegLira gets the go-ahead, which it likely will. Approval shouldn't add too much to Sanofi's top line, but it needs approval to maintain market share against encroaching advances of Novo Nordisk.
Current Status
This drug picked up an FDA panel advisory nod just two days after iDegLira, and the neck and neck standing between the two comes about as a result of Sanofi using a priority review voucher in an attempt to get ahead of Novo. Instead of getting ahead, it's brought the two companies almost exactly in line on timeline, and who will pick up an approval first (assuming both do) is anyone's guess. The panel didn't vote unanimously on this one, so that gives Novo a slight edge. There were some concerns regarding labeling and how easy it would be to confuse the administration regimen but these seem to no longer be an issue based on anecdotal trial evidence. To put a timeframe on it, Sanofi has this drug slated as a 2016 launch, so if it is going to pick up approval, expect it to do so before the close of the year.
Conclusion
These four new drugs are merely combination of what we know already works. The battle between Novo and Sanofi will continue through these next generation drugs. The edge has to be given to Novo Nordisk here, though both need these new combinations approved.
An ad to help with our costs