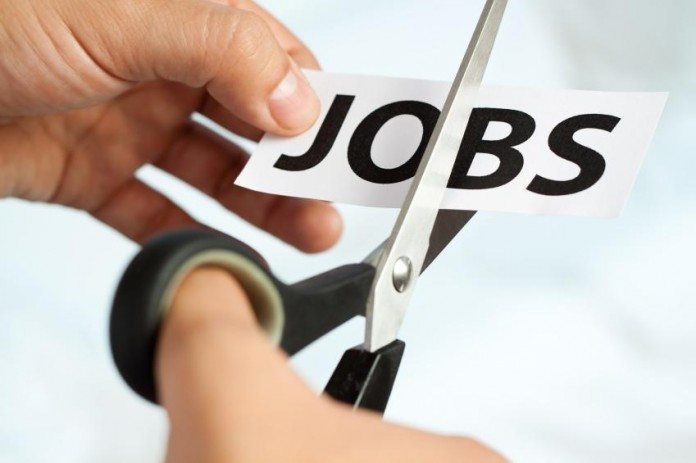 NetApp Inc. (NASDAQ:NTAP), a data center storage company, is laying off some of its staff. The company said on Wednesday that it is slashing 12% of its workforce, which is equivalent to around 1,500 workers. NetApp confirmed the job cuts in its quarterly earnings report where it fell short of revenue estimates. The layoffs are expected to save the company around $400 million.
Click Here For More Market Exclusive Updates & Analysis
The organization had $1.39 billion in sales in the third quarter which was less than Wall Street consensus estimates of $1.45 billion. NetApp commented that layoffs were in sync with its restructuring process to streamline the company's core business. Additionally, it will also aid in decreasing operating expenses by the end of the first quarter 2017.
George Kurian, CEO of NetApp, said that the organization doesn't plan to alter its quarterly dividend. Kurian was made the CEO in June and earlier headed strategy and development of the organization's solutions and product portfolio.
NetApp will have to shell out between $60 million and $70 million for the layoffs and associated expenses. Shares were down by 38% over the past year.
Similar to other large data center storage companies, NetApp has encountered some problems adjusting to changing purchasing habits with the advent of cloud computing. Several industry experts have observed that organizations spend less on data center hardware as they opt to rent computing resources on-demand from providers of cloud services such as Microsoft Corporation (NASDAQ:MSFT) and Amazon.com, Inc. (NASDAQ:AMZN).
NetApp declared in December that it would purchase another storage-focused organization called SolidFire for $870 million. SolidFire focuses on flash storage, which is quicker and more efficient than conventional spinning discs. The deal was designed to assist NetApp to compete effectively with other organizations with flash storage expertise such as EMC and Pure Storage. A recent Barclays' research report questioned whether NetApp's acquisition of SolidFire made sense and whether the former will benefit significantly from the deal.
NetApp competitors include Lenovo, EMC Corporation (NYSE:EMC), and HP Inc (NYSE:HPQ). The company is presently engaged in shifting its users to its latest cloud-based storage system.
An ad to help with our costs