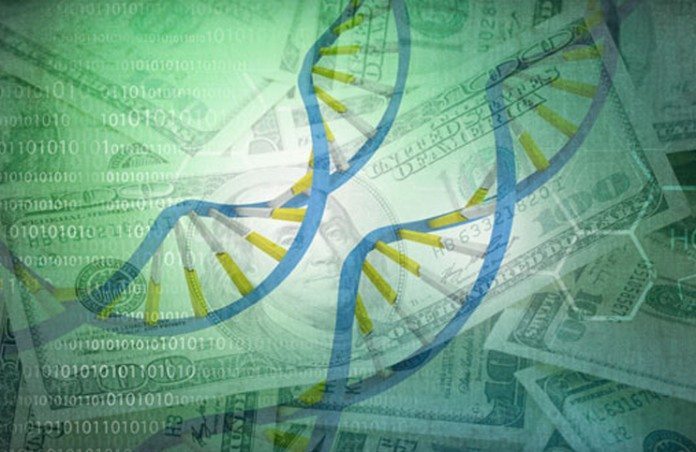 We've seen yet another busy week in biotech, as a number of companies across a spectrum of market capitalizations have gained and lost on data and news. Here's a look at two of the biggest movers, and what drove the action in both.
Click Here For More Market Exclusive Updates & Analysis
Medivation closed out the Monday session at the beginning of this week at $45.24 a share. It will open today's session in the US at $49.72 – a 10% gain across the four-day period – and looks set to gain further before the week is out on a strong after hours run last night. The reason the company is gaining strength is that speculation is rife that a pharma giant is set to take over Medivation in the very near future. Reports suggest that Sanofi SA (ADR) (NYSE:SNY) just had a bid turned down (although we don't know yet how much the bid came in at) and that Gilead Sciences, Inc. (NASDAQ:GILD), Amgen, Inc. (NASDAQ:AMGN) and AstraZeneca plc (ADR) (NYSE:AZN) are poised to follow in Sanofi's footsteps.
Valuation estimates are pretty wide ranging at the moment, but that the buyer will need to pay a premium to the current market capitalization of$8.73 billion seems inevitable. Medivation's lead (and only) approved drug, Xtandi, generated just shy of $2 billion revenues for the company in 2015, and there's a reported 80% of the prostate cancer market yet to attack. The total market is expected to total $9 billion by the beginning of the next decade. Simply put Medivation looks cheap as a buyout prospect even given the latest gain in its market capitalization, and a bidding war across big pharma could easily produce a 50-70% premium no the total buyout price – if a deal goes through.
There's a risk, of course, that talks will fall apart. Yes, Medivation looks attractive, and has the potential to expand its current drug while also develop its pipeline. There are some competing therapies in the wings, however, and to base a double digit billion valuation on the shoulders of one approved product is foolhardy. Nevertheless, we expect to see further activity going forward, so expect Medivation to close out a strong week in the double digits on last week's finish.
At the beginning of the week, we covered Chiasma in our Weekly Biotech Report (here). We noted that it had a PDUFA slated for today, at which the FDA will rule on the company's acromegaly drug Mycappsa.
There's always a bit of volatility ahead of PDUFA, as speculative positions amass and tension builds, but for a company to move to the extent that Chiasma has the day before the FDA calls its decision is a bit unusual.
Chiasma closed out Wednesday's session at just shy of $11 a share. It will open today in the US at $10.83 – an 8% decline across the tow day period. The reason? An article released by commentator Adam Feuerstein that hit press early Thursday morning. On the article, the author suggests that one of his sources (who remains anonymous) believes the FDA will rule against the drug because Chiasma used what look like lax parameters against which to judge its lead candidate's efficacy in the trials on which the subsequent NDA was based.
A look at the data suggests that yes, there is some validity in this argument – the efficacy parameter is at the upper bounds of what it needs to be – but to suggest that the FDA will decline to approve a drug based on this aspect of the development process seems like a relatively unsubstantiated bias.
The drug is targeting an indication for which a current treatment already exists, using a compound that has already been proven both effective and safe. The difference between current SOC and Mycappsa is that the latter is an oral administration rather than subcutaneous injection. This difference in administration reduces the side effects associated with with injection, and data suggests that (while perhaps not as effective as the injection) it's an effective treatment against its target indication.
That the FDA would turn down the chance to have a safer alternative to current SOC, even if it isn't as effective, seems trivial. Of course, time will tell. As mentioned, we should see the decision hit press sometime during today's US session. Expect this one to be a real mover today.
An ad to help with our costs