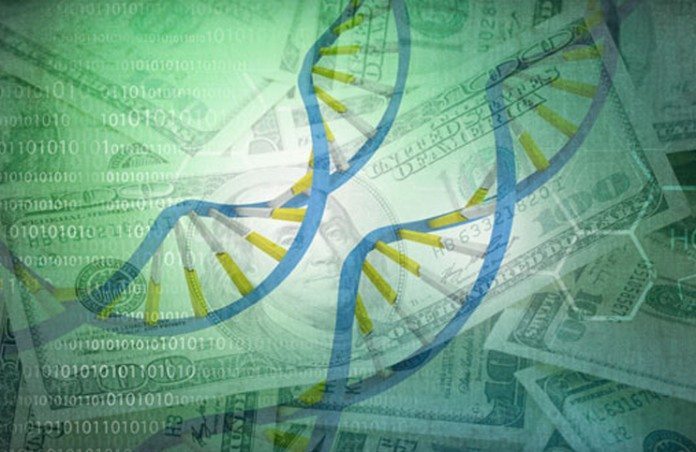 We had some pretty big weeks in the biotech space during the first quarter of 2016, and as we kick off a fresh Q2 this week, the volatility looks set to remain across the space. Here's a look at two of this biggest movers so far this week – one up, one down – and what's driving the action.
Click Here For More Market Exclusive Updates & Analysis
We'll kick off with Clovis Oncology Inc (NASDAQ:CLVS). The company and its investors had a tough end to 2016, when Clovis reported disappointing data from its lead lung cancer candidate and tanked from $100 a share to less than $30 in one session. Things have steadily gotten wore, and Clovis stock traded at $19.37 a share heading into this week. By yesterday's close, however, the company traded at just $17.26 – an 11% decline across the session. So why the decline? Well, its not immediately apparent. Financials hit at the beginning of last month, but their impact should be well and truly priced in by now, and the only real update of note has been the resignation of the company's CFO, and his replacement, which was announced at the end of last week. It's not unreasonable to suggest that this resignation has been enough to put some pressure on a company already down on its luck, but an 11%, one session decline seems harsh.
From a value perspective, the series of sharp declines paints Clovis as an intriguing stock. The company has a couple of big milestones related to its development pipeline near term – specifically an upcoming, April 12 review meeting for its pending NDA for rocilentinib, and the subsequent PDFA for the same scheduled for June 28. If we get any indication that the review board, and in turn the agency, are looking favorably on the drug, it could quickly reverse the recent declines and offer up (at least some) reprieve.
Outside of its pipeline, the company has $278 million cash on its books, and brings in around $75 million research revenue every quarter. Even with an increased burn rate (based on an approval, and the selling costs this would incur at commercialization), Clovis has enough capital to see it through to late stage development of most of its pipeline, and through to at least mid 2017.
At an 83% discount to its November, 2015, price, this makes it one to keep an eye on.
Moving on, let's look at OncoCyte Corp (NYSEMKT:OCX). This has been an off the radar, sub small cap stock for a while, but action across Monday's session has brought it to trade at a little over a $141 million valuation, via a gain of 44% open to close.
The gains came on the back of positive data in a blood cancer diagnostic, which the company is developing in cahoots with the global biotech research center, The Wistar Institute. Essentially, Wistar has been working on a diagnostic and has demonstrated it too be effective using its own, internal platforms. The latest trial was an attempt by OncoCyte to maintain the efficacy of the diagnostic, while transferring its implementation to its own proprietary technology – what's called the Nanostring nCounter machine. The data represents a successful effort, and while there are still a few steps left (the company has to completely internalize the production process, and maintain efficacy across the internalization process) it paves the way for an earl 2017 commercialization. Assuming, that is, everything runs smoothly across the next nine to twelve months.
This one's a little riskier than the previous. The company only recently listed on NYSEMKT, and is in a precarious financial position, with only $8 million cash on hand at the close of 2015. This isn't unusual for a biotech in OncoCyte's position, but it needs to be a consideration. It's current burn rate sits at about $4 million a year, but this could quickly ramp up if commercialization comes early 2017, and the company will likely need a capital raise at some point across the next twelve months if it is going to fund growth.
Milestones on this one include a third quarter, 2016 validation study, set to complete a quarter later, and the CLIA certification, which the company expects before the second half of next year.
Looking forward, we've got a couple of big releases scheduled for this week in biotech, so stick with as as we cover what's moving the sector over the next few days.
An ad to help with our costs