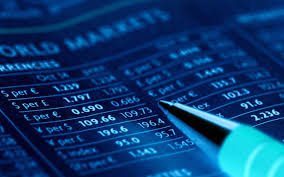 The U.S. stock futures are pointing to a downbeat market momentum as investor sentiment across the globe appears to be favouring safe haven assets. The key factors that could impact the U.S. markets today include weakening of the U.S. dollar, oil, and global equities.
USD records steep losses
During the early hours, S&P 500 Futures fell 0.75% to 2,044 while Nasdaq Futures lost 0.61% to 4,472.88. It is to be noted that the U.S. dollar fell sharply to 17-months low level against the Japanese yen. The fast appreciation in the Japanese currency led the market participants to believe that the authorities will take measures to contain such speculated moves.
The strengthening of the currency prompted a sell-off in Japanese equities while shares of other Asian indices too witnessed the pressure. The markets are uncertain about the Federal Reserve's monetary tightening policy while the Fed officials continue to present mixed statements on the direction of the rate hike.
Meanwhile, the service sector report that is scheduled to release later today will be the focus for the markets. The minutes of the Federal Reserve policy meet, which is due to be published on Wednesday, will be another key event for the markets.
Global equities sell-off
While Asian markets fell due to overnight sell-off in the U.S. markets and oil prices, the European markets began the day on a weak note. German equities mainly led the fall in the European bourses, bringing them to lows near six-weeks. A data showing fall in factory orders in Germany also dampened the equity outlook.
The continued slump in oil prices is also hurting the market sentiment. The concerns linger if the OPEC and non-OPEC members will be able to come to any agreement over the output freeze.
An ad to help with our costs