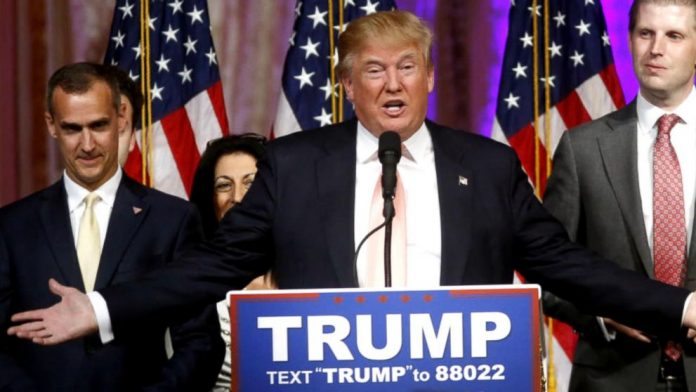 New York Court Orders Release of Trump Tax Returns
A New York court ordered the release of 8 years of President Donald Trump's tax returns. Don't get too excited though, because Trump plans to appeal the decision to the US Supreme Court, where he appointed two of the Justices and where Republicans have a 5-4 majority. Manhattan DA Cyrus Vance has been seeking the returns as part of a criminal investigation into Trump and his family. Keeping the returns secret would "exact a heavy toll on our criminal justice system to prohibit a state from even investigating potential crimes committed by him for potential later prosecution" wrote Robert Katzmann, Chief Judge of the New York court. Katzmann's reasoning for allowing the release of the returns was that the President's immunity has nothing to do with his accounting firm.
SEE: Cannabis Stock News Roundup October 31
The Supreme Court could hear the case before June, but if not, the issue will have to wait until after Trump's first term is over. Or, in a less desirable development for Trump, the court could decide not to hear the case at all, effectively putting Trump's tax returns into the hands of the New York DA. Trump is the first president in decades to refuse to allow the release of his tax returns, maybe because they are embarrassing.
Investors Have No Idea What To Expect From Aramco IPO
Oil prices jumped yesterday, possibly on the official start of the Aramco IPO. Energy stocks (NYSEARCA:XLE) jumped over 3%, and oil briefly broke through $57 a barrel. The less ebullient side of the equation though is that investors have no idea what valuation the IPO will have once it hits the New York Stock Exchange. Valuations from "experts" of which there are many, are in the range of $1.2 to $2.3 trillion, which is Bank of America's (NYSE:BAC) take. This is about as precise as pinpointing the location of planet Earth as between a quadrillion and 17 octillion light years of the nearest quasar, which is what the quasar experts say. Bank of America reportedly agrees as well. Key details were excluded that are normally included in "intention to float" notices, including how much of the company will actually be sold to investors, which is kind of important and basic. But because the Saudis have so much money, Wall Street is cutting the family of Saud some slack, like a lot of slack, and even Wall Street firms directly involved in the IPO have no idea what's going on. One wonders if the SEC can actually do anything, ever to keep the firm in line with basic regulatory requirements. But that probably won't stop anyone from buying. In conclusion, close your eyes and keep buying.
Speaking of Quasars, Virgin Galactic Falls
Virgin Galactic (NYSE:SPCE) has lost over 20% since its IPO in October. The IPO was actually a reverse merger where Galactic took over a shell, so the company did not have to make many of the financial disclosures if traditional IPOs. Speculation is that the lack of financial disclosures may be contributing to the space stock not launching so high, to make a cheap space pun. Stating the obvious, Chad Anderson, CEO of Space Angels, which invests in space, which is pretty empty, said, "It's going to be really difficult to get institutional investors with the big money interested in a company if they don't have access to all the information they're used to seeing," Anderson said.
Uber Posts Uber Loss
Speaking of downer IPOs, Uber (NYSE:UBER), the perennially money-hemorrhaging ride sharing app company, lost $1.16 billion in just the last quarter, including $401 million in stock-based compensation to Wall Street Underwriters for front-running it IPO in May. The loss is up from $986 million last year, but down from an astronomical loss of $5.2 billion in the second quarter, $3.9 billion of which was spent to pad the pockets of underwriters. People are excited by revenue growth though of 30% to 3.8 billion. Assuring investors on a conference call, CEO Dara Khosrowshahi said that, "We've got a road-map ahead of us." Whether the reader of that road map was an Uber driver he declined to say.
China Demands Rollback on $360B in US Tariffs
Bloomberg reports that China is insisting that the United States repeal tariffs on about $360 billion in Chinese imports before President Xi Jinping even goes to the US to sign the so-called "Phase I" of the trade deal that Trump is so excited about. Specifically, Chinese negotiators demanded that tariffs on $110 billion in goods imposed in September be withdrawn completely, and the tariff level of 25% on the remaining $250 billion put in place last year be lowered. In return, China may remove tariffs on the same dollar amount of US goods, most agricultural products. This is not the preferred move for US Trade Representative Rober Lighthizer, who wants the original duties on $250 billion kept in place long term as an enforcement mechanism. If tariffs are removed on either side, expect the stock market to rejoice, and new highs to be made, even though new highs were just made.
An ad to help with our costs