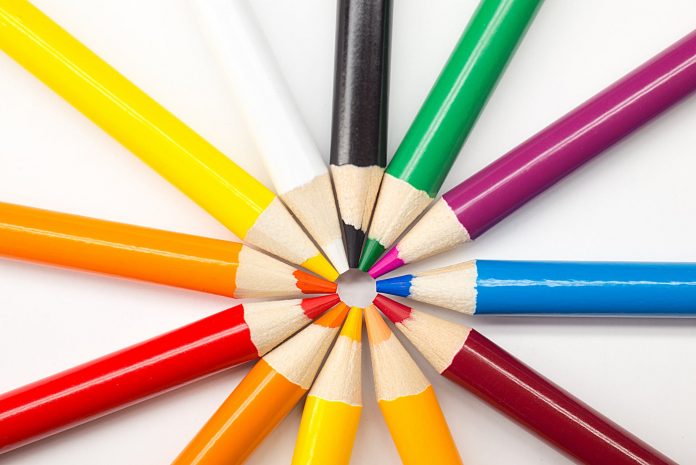 Trump Tweets Tariffs With Capital T, Traders Tantrum
In a bizarre tweet over the weekend, President Donald Trump claimed that "China has been paying Tariffs (sic) to the USA," with a capital T, which besides being patently false, included a threat to increase the Tariffs (sic) to the USA, even though the USA is not being paid any Tariffs (sic) as in fact Americans are paying the Tariffs (sic) to the Federal government instead of buying stuff, and China has nothing to do with it. In any case, Chinese equities (NYSEARCA:FXI) are down nearly 6% and the major US indices are down over 2% in premarket trading. America is now great again.
Will Lyft Earnings Lift Lyft?
Lyft (NASDAQ:LYFT) will deliver its first earnings as a public company on Tuesday, to much attention and analysis and questions and ponderings and other sorts of musings. Expectations are for heavy losses as blurry profit trajectories, the consequence of an economy with super duper low interest rates for over a decade, which encourages companies to borrow ad infinitum just to show that they can generate top line revenues without actually booking any profits, and few seem to care about this until the point when interest rates start to rise. The earnings call will immediately proceed the expected Uber IPO that should be debuting later this week. Expectations are for even bigger losses and even less clear profit projections, the same consequence of the same monetary policy, though equity investors seem eager to fund the losing ventures to the tune of hundreds of billions of dollars. This all sounds very safe and normal, in a crooked universe.
Larry Kudlow Tries Nudging Fed to Cut Rates By Suggesting It Really Wants To
Larry Kudlow, the economic face of the White House, is trying out basic parenting techniques to get the Fed to do what his boss, Donald Trump, wants the Fed to do. So he's gently suggesting that the Federal Reserve really does want to cut rates, but hasn't quite realized this yet. This, he says, is its actual desire despite its resistance from doing so, so far. In fact, however, the Fed did cut rates last week by 5 basis points, but that's another story. "With these low inflation numbers, I think the Fed is actually looking at rate cuts, I mean some of which were priced into the market maybe up until a few days ago," he told FOX Business' Stuart Varney. "Intellectually," said Kudlow, winking and being suggestive possibly, "the views of the White House [Donald Trump] are not really far apart from the Federal Reserve." Well, now that we know, maybe the Fed will cut rates again next time the Federal Open Market Committee meets, which is on June 18th.
Another Day, Another Boeing 737 Problem
A Boeing (NYSE:BA) 737, the kind that have been known to crash due to faulty angle-of-attack sensors, skid off a runway at a military airport in Jacksonville, and into the St. John's river, one of the only rivers in the United States to flow north instead of south. Authorities are starting a probe into how and why the jetliner plowed into a river off the runway when landing in the middle of a thunderstorm. The top guess is that it had something to do with the water and it being slippery, as water tends to be, especially when wet. The airline is Miami Air International, and the plane is still stuck in the water, while people wonder how to get it out of there without disturbing too much of the evidence as to what exactly happened. Nobody was killed, but 22 people were injured, and Boeing has another headache to deal with in the meantime.
Iran Works to Bypass Oil Sanctions
Iran is looking to the grey markets to sell its oil, though has not divulged any details about how this is going to be done. The best way would be a to find a way to bypass the US dollar in its oil trade, as the US has no power to stop transactions not based in its own currency that it controls through the SWIFT banking system. Oil Minister Amir Hossein Zamaninia indicated that the country would not be able to sell the 2.5 million barrels a day that it is currently booking, but that at would be able to sell, perhaps at discounts, perhaps to private firms that will resell it at a higher prices. Back in 2014, Iranian oil production bottomed out at about 3 million barrels a day. (NYSEARCA:USO)
Facebook Perfecting AI Approach To Keep Users From Seeing Things It Doesn't Like
Facebook (NASDAQ:FB) is turning to artificial intelligence in order to filter out stuff it finds offensive that its moderators, with natural organic intelligence, aren't so good at filtering out. Facebook CTO Mike Shroepfer said that that AI is Facebook's top method for filtering out objectionable content, but which was still unable to filter out videos of the New Zealand mosque shooting in Chirstchurch. "Today we're catching stuff on a regular basis that I put it in front of regular people and they have to stare at it for a while and try to figure out why this is bad," he said.
An ad to help with our costs