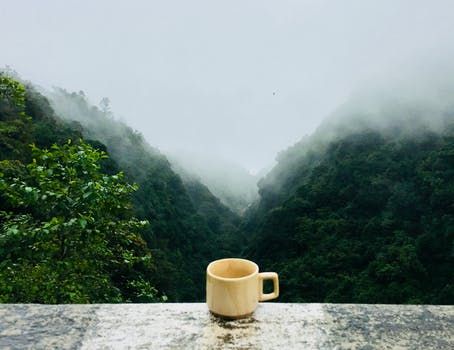 Mexico Cries Tio On Tariffs, Maybe?
President Andres Manuel Lopez Obrador of Mexico has suggested that Mexico is willing to negotiate over President Trump's threat to tax all incoming goods from Mexico because Mexico isn't "doing enough" to stop illegal immigration into the United States. Obrador hinted that his country could tighten migration controls in order to stop Trump from imposing tariffs, first of 5%, then up to 25% by October. Trump made no specific conditions for constitutes "stopping" illegal immigration, so this is all up in the air as to what personally satisfies the Donald. If one didn't know any better, one would think that the US now has an absolute monarch with absolute power to stop any good from coming into the country by Tweet. Chances are though, now that Mexico wants to talk, Trump will suspend any tariffs from being raised until conclusion of talks, announce the best deal in the history of our local group of galaxies has been made, cancel the tariffs and praise himself for helping the stock market break to new highs. And if that doesn't happen he'll blame the Fed.
SEE: Tantalus Labs Find Partners to Make Cannabis Infused Beverages
Gap Gaps Down, Loses GPS
The Gap (NYSE:GPS), agape at its weak Q1 earnings report, gapped down nearly 10% at the end of last week. Same store sales were down 1% at Old Navy, also a Gap brand, and Banana Republic with same store sales down 3%. The Gap itself was the worst performer, same store sales down 10%. Upper management is blaming it on the cold weather in February. Business and traffic picked up in March and April, but February destroyed the quarter according to CEO Art Peck. Gap has gapped down like this before, after the Dot Com bubble burst, and from 2014 to 2016 when it collapsed almost as much as it had in 2000. Is the era of trendy overexpensive teenage clothing gone? Maybe not now that tariffs are all in place on China, so it should be a bit harder ordering cheap clothes from AliExpress.
US Ready To Talk to Iran? So Says Pompeo
U.S. Secretary of State Mike Pompeo, is now saying that President Trump is ready to negotiate with Iran without preconditions, as American weapons and big planes and bombs stream in to Iran's neighborhood in a show of force that is sure to make them happy. Pompeo may be playing off of Iranian President Rouhani's call to negotiate with the U.S. without being bullied, which probably means that Rouhani doesn't quite appreciate the show of force in the Persian Gulf as much as Trump may want him to. Meanwhile, Iran's foreign minister has said that talks are not very likely. "We're prepared to engage in a conversation with no preconditions," he said. "But the American effort to fundamentally reverse the malign activity of the Islamic Republic, this revolutionary force, is going to continue." In other words, the "bullying" in Iran's words, will continue, so looks like no talking here.
Lyft Tempts Drivers With Free Charging In Portland, Land of Charging Ports
Portland, Oregon is truly becoming the land of ports, as in electric charging ports for electric cars driven by Lyft (NASDAQ:LYFT) drivers. Lyft will be able to charge their electric cars for free in the city, thanks to a partnership with Portland General Electric (NYSE:GE) which is sponsoring the initiative. Hybrid drivers also qualify. We're proud to fuel Lyft's mission to minimize its impact on the environment with a robust and healthy EV charging network, as it aligns with our goal to help deploy electric transportation that serves everyone — regardless of how they choose to move throughout our region." So says Dave Robertson, VP of public policy at Portland General Electric. Don't let your imagination run wild though. There are a total of 3 public charging stations in Portland. So this isn't going to be a multimillion dollar partnership or anything. It's more like passing around a battery-powered tin can. General Electric Portland probably wants people to start using the 3 charging stations so they can get used to them.
Department of Justice to Wants to Make Alphabet Soup Out of Google
The massive fines that Alphabet (NASDAQ:GOOGL) had to deal with in the European Union may be coming to the United States, or worse, Alphabet could be broken up in some way, if the Justice Department is really gunning for it. Google's parent company is being investigated for antitrust violations for giving search preference to its own businesses. Google has not commented. If Trump indeed wants the stock market to keep rising, then going after tech companies that lead the entire market higher is probably not the best way to do it. Alphabet has been down lately, but not by that much, so the impact of this investigation especially if it leads to fines and/or changes in business practices could bring the stock down significantly, especially if Google has stopped growing since completely taking over the search market.
An ad to help with our costs