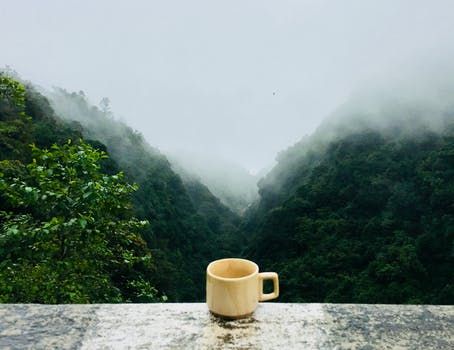 Ford Under Investigation For Emissions Discrepancies
The Department of Justice has opened a criminal investigation into Ford's (NYSE:F) emissions testing practices. Suspicions are mounting over the procedures used to test fuel economy and emissions, tests which were self-reported. Employees initially flagged concerns which triggered the investigation. Though there is some question on the calculations arrived at, people at Ford so far claim that certification did not involve the use of defeat devices specifically designed to cheat government emissions tests as Volkswagen (OTCMKTS:VWAGY) Ford could not provide guidance as to how the investigation may affect the company going forward. The stock did jump a whole dollar yesterday on positive earnings results, and still has a dividend nearing 6% despite the rise.
SEE: Hypur Launches Payments Solution for Cannabis Business
Inflation on Tap, FOMC Rate Decision Wednesday
Two particularly big economic events this week, one the Personal Consumption Expenditures index, not expected to surprise to the upside, and the Federal Open Market Committee will be announcing another rate decision on Wednesday. Nobody is expecting a surprise hike or cut, but something unusual that could happen is that the Fed might decide to lower the rate that it pays for excess reserves to banks it does direct business. It has adjusted this rate relative to the overnight target rate twice, both times by 5 basis points. A further adjustment would indicate that it may be having a hard time controlling its target interest rate and keeping it stable, as it is now 4 basis points higher than the rate on excess reserves. Some bank analysts believe that if the overnight rate rises by another basis point before Wednesday, the rate on excess reserves could be adjusted this week.
Fed Funds Futures Bet on Rate Cut by January
Speaking of the federal funds rate, by the futures markets it seems that traders are expecting a new cycle of fed rate cuts to start by early 2020, which means the current rate cycle is almost definitely over and we're headed back down at a time of already near record budget deficits. However, Nick Maroutsos, successor to Bond King Bill Gross at Janus Henderson, believes that rates will not start going lower until later in 2020, not in January. "We do expect the U.S. curve to steepen as a result of the market starting to price in more aggressive Fed cuts. However, I think the market's getting a little bit ahead of itself." In the end it will all depend on how quick the next recession becomes obvious. If by the end of this year, then rates will start to be cut by January. If later, then Maroutsos may end up being correct here.
Tesla, SEC Settle Again
As Tesla (NASDAQ:TSLA) is getting whacked again for missing on production targets, at least the car company can say that it has settled with the SEC, again, over the Twitter misconduct of Elon Musk. An original settlement between the two left a little bit of vague wiggle room regarding what Musk could tweet and what he would have to clear with a lawyer first, but a new agreement pretty much prevents Musk from tweeting anything without a lawyer's stamp with a long list of requirements that the SEC is hoping will be exhaustive. This is most likely just a 3 strikes and you're out approach that the SEC is taking here, and it is unlikely at this point that Musk will mess up the second chance, or third chance as the case may be, especially with the stock on the skids and a new capital raise looking more likely.
Daimler Having a Hard Time in Europe
Maker of Mercedes-Benz, Daimler (OTCMKTS:DDAIF) is having a hard time meeting its sales target as the market for luxury cars in Europe cools. First-quarter profit fell 16% percent after a decline in deliveries plus rising input costs put the squeeze on both ends. CEO Dieter Zetsche said the results fell well short of the company's expectations. Daimler is not focusing on cost cutting, which is going to be tough in an inflationary environment such as the Eurozone's. New CEO designate Ola Kallenius is taking over in May, and recovery plans are focusing on his coming tenure to take shape.
An ad to help with our costs