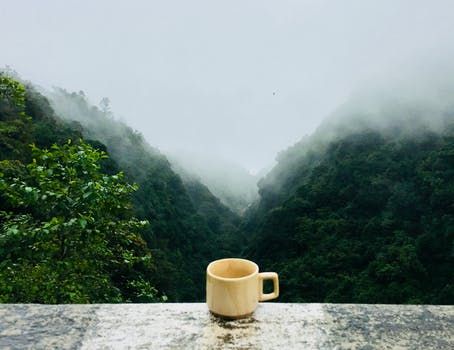 Economists Say Spend $2 Trillion to Combat Next Recession
In another sign that economics as the study of scarcity and choice has completely lost its way, economists, whose title suggests that they study scarcity and choice and the art of economizing resources, are in general agreement, according to Reuters, that in order to save the economy from the next recession, it would be prudent to be as wasteful as possible with any and all resources. In other words, the United States will have to spend much more than it did in 2008 and 2009. One number being thrown around is by someone named Karen Dynan, who has a lot of credentials, and suggests spending $1.7 trillion, give or take a few bucks. Where the US is going to get this money was not explicitly stated, but it will either be borrowed or inflated, or both. The wall to wall agreement on this could be a bit unnerving to those who still believe for some reason that economics is the study of scarcity and choice. "This pro-debt attitude finds broad agreement among corporate economists, academics, think tank analysts, and private forecasters alike, and not just in the United States," says Reuters. Comforting.
SEE: Pure Sunfarms Begins Supplying Cannabis to British Columbia
Striking General Motors Striking Workers Get Pay Raise For Not Working
General Motors (NYSE:GM) is having a fine time trying to get its workers back on the assembly line, without much success. In a bid to tighten the screws on the US automaker, the United Auto Workers union is raising its strike pay by $25 a week for 48,000 non-workers. That's another $1.2 million dollars a week. 1.5 million times that much and we're already talking about the same amount supposedly required to combat the next recession. At least the UAW is doing its part. This is now the longest GM strike since 1970. According to Credit Suisse (NYSE:CS) the strike is costing GM about $450 million a week. Meawhile, those who would like to work at GM with the same skills for less money are being actively forcefully prevented from doing so by picket lines.
Viagra Key To Easing Stem Cell Harvesting
Pfizer's (NYSE:PFE) Viagra has now been shown to ease the process of stem cell transplants. Instead of requiring drilling into the hip bone to extract marrow physically, combining Viagra with the stem cell-mobilizer drug Plerixafor causes blood stem cells to leak out of the morrow where they can be collected with a filter without having to drill into the bone itself. "The rationale was to test whether known and approved vascular drugs could be repurposed to coax cells" said Camilla Forsberg, a senior researcher on the study. Researchers were able to extract stem cells from mice within two hours of being injected with both drugs, without having to drill into those tiny little mouse hip bones of theirs.
United Technologies, Raytheon, to Merge
Shareholders of the two aerospace and defense military industrial complex companies United Technologies (NYSE:UTX) and Raytheon (NYSE:RTN) have agreed to merge. The two companies would make the second largest company of this type, behind Boeing (NYSE:BA). "Today's vote reflects a significant step on our path to united two world-class companies with complementary technologies and supports our view that this merger of equals will create additional growth opportunities while delivering benefits to our shareholders, customers and employees," he said. Ironically, the new name for the company will probably be Raytheon Technologies, thereby losing the word "United" by, well, uniting. Raytheon shareholders will receive 2.3348 shares of United Tech for every share of Raytheon they own. In a statement, Raytheon said it would continue to provide "cost-effective solutions" to customers, meaning the US government, which has a bigger military budget than the entire rest of the world combined. Cost efficiencies don't seem to be on their priority list, given that spending money is now an end in itself, according to economists.
Toyota Continues With Fuel Cell As Sales Lag
Toyota (NYSE:TM) still believes in its fuel cell electric car that runs on compressed hydrogen gas. The new Mirai model has more range and emits only water vapor, which is also a greenhouse gas and if fuel cell cars ever catch on, could seriously disrupt global weather patterns by eating up oxygen and spewing out water vapor all over the planet. It would increase the amount of water on earth while decreasing the amount of oxygen in the atmosphere, which could be dangerous. But we may only learn that in time, if fuel cells ever become popular. As of now, they are not, as Toyota has only sold about 10,000 of these cars since they became available in 2014, probably because nobody knows how to refuel them, even though hydrogen is the most abundant element in the universe. No details yet on the car's specs, but the new model will be launched next year.
An ad to help with our costs