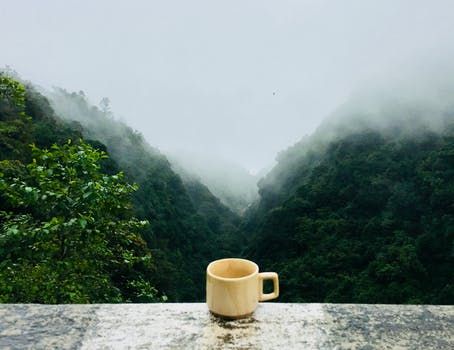 China Enters (Panda) Bear Market
Is the United States winning the trade war? If the objective is to get the other country into bear market territory, the answer is yes, for now, ignoring what tomorrow may bring of course. The Yuan is down against the US Dollar as well. The SSE Composite Index (NYSEARCA:FXI) in Shanghai is down over 20% since topping in late January. Will the US stock market be next? We'll see soon enough.
SEE: The Bahamas Set To Launch State-Backed Cryptocurrency
Netflix Down on Trade War Fears
Netflix (NASDAQ:NFLX) shares had their worst day since 2016 as they fell 6.5% yesterday over fears of an escalating trade war with China. Specifically, the prevention of Chinese investment in US tech companies to a maximum 25% stake is what may have caused the wave of selling. Shareholders need not be vexed that much however, as the stock is still a straight line up on a long term chart, up more than 100% in a year. On the Chinese investment topic, Secretary of the Treasury Steve Mnuchin said that the cap on Chinese investment is "fake news" and that the real cap will be any investment from any foreign source considered to be dangerous to national security, and did not single out China. So, in effect, the investment cap is even worse than what the supposed fake news says it was.
What to do: Netflix has gone parabolic. A change in market mood could reverse the trend rather quickly. When that happens is anyone's guess, but playing with Netflix looks like playing with fire. Any excuse to fall, Netflix will probably take it.
General Electric Gets Less General, Spinning Off Healthcare Unit, Exiting Baker Hughes
General Electric (NYSE:GE) The truly general company in that it has looked like a hedge fund lately, is getting a bit less general and exiting the healthcare business with a spinoff of its healthcare unit, and exiting its Baker Hughes, a GE Company (NYSE:BHGE), which will no longer be a GE company, apparently. The move comes the same day that the company is removed from the Dow Jones Industrial Average, and replaced by the non-industrial retailer Walgreens Boots Alliance (NASDAQ:WBA). This is part of a process to sell off $20 billion in assets by the end of the year.
What to do: At some point GE will bottom once it gets control of itself and sees what it has left in its deck. Watch for it.
Harley-Davidson Blames Trump, Trump Blames Harley-Davidson
Harley-Davidson (NYSE:HOG) announced that it will move production to Europe and out of the United States because of the tariffs being implemented by the Trump Administration which have resulted in retaliatory tariffs by the European Union against Harley-Davidson, among other companies. So they're moving out. President Trump, meanwhile, has threatened the company with a "Big Tax" if they do (It'll be Yuge), all in the spirit of making America great again. Trump has also accused the company of using the tariffs as an excuse to move, citing construction of a Thailand factory that began before the tariffs were implemented. Harley-Davidson countered by saying that the construction of the Thai plant began after Trump pulled out of the Trans-Pacific Partnership, which would have reduced tariffs on its bikes.
What to do: Brace for more companies exiting the US due to the burgeoning trade war.
Big Oil Beats San Francisco, Oakland, in Climate Change Lawsuit
Chevron (NYSE:CVX), Exxon (NYSE:XOM), ConocoPhilips (NYSE:COP), Royal Dutch Shell (NYSE:RDS-A), and BP (NYSE:BP) can breathe a sigh of relief filled with greenhouse gasses, as a lawsuit by the people of San Francisco and Oakland against the Big Five alleging wanton climate change, has been thrown out. The cities sued the companies looking for money to help combat flooding they say is a result of climate change caused in large part by oil companies, whose products the people of San Francisco and Oakland use to drive places around San Francisco and Oakland.
An ad to help with our costs