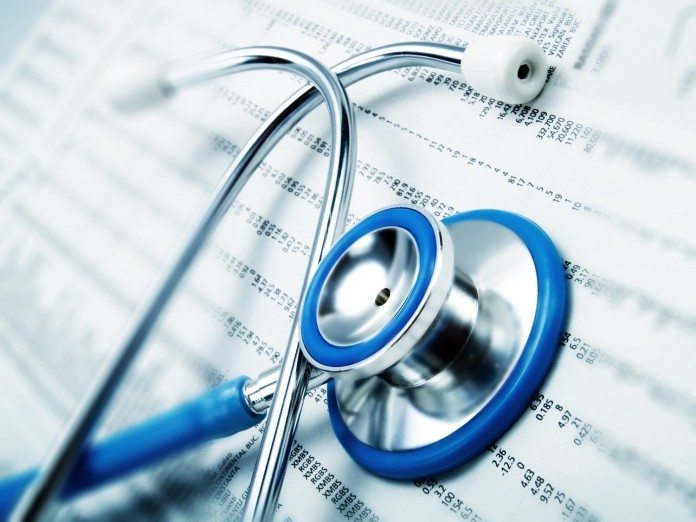 After the markets closed on Monday, biotechnology company Arena Pharmaceuticals, Inc. (NASDAQ:ARNA) released a bunch of data from a phase 2 trial of one of its lead development assets. The company has soared on the back of the news, gaining close to 45% in after-hours trading and almost certain to build on that as the markets open for a fresh session in the US on Tuesday.
Here's what happened and what's next.
The drug is called ralinepag and the company is trying to get it approved in a target indication of the treatment of pulmonary arterial hypertension (PAH). Patients with this condition have high blood pressure in the arteries that travel from the heart to the lungs. The condition differs from standard high blood pressure in that one of the key symptoms (or perhaps more accurately, the primary resulting impact, is that the tiny arteries in the lungs become narrow or blocked. In patients with standard high blood pressure, this doesn't occur. Of course, this makes it far more dangerous long-term than high blood pressure and – in turn – necessitates an alternative form of treatment from the latter.
So what about the drug?
Ralinepag (also called APD811), is what's called an oral, next-generation, selective IP receptor agonist targeting the prostacyclin pathway. That's a fair bit of jargon, so let's break it down. The oral and next-generation element in the description aren't important. It's a receptor agonist, meaning it is a chemical that binds to a receptor and activates said receptor to produce a biological response. The prostacyclin pathway is a pathway that plays a key role in the production of (you guessed it) prostacyclin, which is a hormone associated with cardio protection.
To put it simply, prostacyclin causes vasodilation. Vasodilation serves to reduce the pressure caused by the blood flowing through arteries. Through the binding to, and activation of, the receptors involved in the production of prostacyclin, therefore, ralinepag is able to stimulate this production and – in turn – stimulate vasodilation.
That's the theory, at least, and it's what was under investigation as part of the trial that just caused this company to move.
So what did the latest Arena data show?
The study was a 61 patient trial set up to compare a range of doses of the drug against a couple of endpoints associated with PAH severity to placebo. The primary endpoint was rooted in absolute change from baseline in pulmonary vascular resistance (PVR) compared to placebo. As per the latest numbers, the drug hit against this endpoint, with ralinepag improving median PVR by 163.9 dyn.s.cm-5 from baseline compared to a 0.7 dyn.s.cm-5 worsening from baseline in the placebo arm (p=0.02).
Additionally, patients treated with ralinepag had a 29.8% improvement in PVR compared to the placebo arm (P=0.03) and a 20.1% improvement in PVR compared to baseline.
The safety profile of the drug looks good, with tolerability issues not exceeding those normally expected with this sort of PAH treatment and certainly not prohibitive to an approval so long as the same profile can be maintained as and when the company expands this program into a pivotal trial.
And that's what comes next.
Arena is looking to push forward into a phase 3 that will almost certainly go after the same primary endpoint (and, likely, a similar set of secondary endpoints) but in a larger patient population than was investigated as part of this phase II study. This isn't a particularly rare condition so, unlike as with some other cardiovascular conditions, the company won't have any problem enrolling for a larger trial. This means things should move relatively fast from here on out and that we should see a phase 3 well underway during early 2018 the latest.
Beyond that, there is the potential for pivotal trial completion mid to late year 2018, which sets up the potential for a New Drug Application (NDA) submission with the US Food and Drug Administration (FDA) at some point late 2018, early 2019.
As mentioned in the introduction to this piece, the company has appreciated in value on the back of these data and – as standard market participants come into play on Tuesday morning – we expect this appreciation to continue throughout the session today.
Arena is one to watch.
An ad to help with our costs