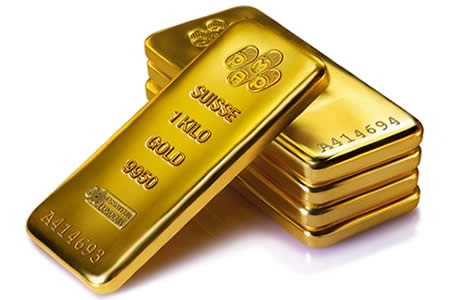 Gold and SPDR Gold Trust (ETF) (NYSEARCA:GLD) traders can be seen exhibiting caution ahead of the release of minutes of the Federal Reserve policy meeting last month.
Though the Fed said in a statement that near-term economic pressure had subsided, traders appear to worry that the minutes could reveal a more hawkish position by the monetary regulator. The July Fed meeting minutes will be released later today.
Cautious trading in gold
Price of gold future for December delivery had already touched a session low of $1,346.15 a troy ounce. That came on the back of a 0.40% decline in the price of the yellow metal during Asian trade.
Gold rose 0.7% a day earlier and it is up almost 26% for the year after hitting a 30-day high mark in the first quarter.
Interest rate review pathway
Gold traders are focused on clues about how soon the Fed could move to raise interest rates. A near-term rate hike would destroy gold prices as it would turn investor attention to yield-bearing assets such as bonds, thus diminishing the appeal of safe-haven assets such as gold.
But a gradual path to rate review is favorable for gold as risk-averse investors cling on safe-havens to hedge against economic uncertainties.
Case of rate hike delay
Though gold traders are cautious ahead of the release of the Fed July minutes, recent economic data coming out of the U.S. appear to provide a case for a delay in raising rates. For instance, the Labor Department reported that U.S. consumer prices only rose 0.8% in July, compared with 1% in the previous month. The modest inflation growth is a cause for concern with regards to rate review.
A stronger dollar
Despite a string of recent downbeat economic data, gold investors still expect a surprise from the Fed minutes. That has provided strength for the dollar, thus limiting appetite for gold among investors holding currencies other than the greenback.
An ad to help with our costs