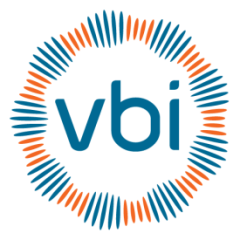 On February 8, a subsidiary of VBI Vaccines Inc. (NASDAQ:VBIV) called Variation Biotechnologies closed a deal with GlaxoSmithKline (NYSE:GSK) that will see the two companies collaborate on VBI's lead technology known as the LPV Platform. Markets were slow to respond to the announcement, and the long weekend drew out the lag, but during Tuesday's US session VBI gained close to 12% on higher than average volume. It looks as though markets have finally priced in the implications of the agreement, but if things go ahead as planned, there's plenty of potential for further upside. Here's why.
While details on the agreement are sparse with most of the quantifiable elements left undisclosed, we do know that GlaxoSmithKline has picked up an option to negotiate exclusivity on a development stage therapy that comes about on the back of its research into VBI's LPV Platform. VBI is set to receive an as yet undisclosed dollar sum for the option, and further payment if/when GlaxoSmithKline decides to exercise it. How long the option lasts remains undisclosed.
So essentially, GSK is looking to discover a drug through LPV technology, and if it finds one it's interested in, it will pay VBI for rights to development.
The LPV Platform
What's the platform? It's all about storage. Most drugs derived from natural substances including biologics and vaccines have a very short shelf life if they aren't stored at tight, low temperature ranges. In the healthcare space, this storage is referred to as the cold chain, with the chain accounting for the entire storage requirements from manufacture to recipient. If the chain breaks, the drug in storage can quickly become ineffective. The World Health Organization estimates that the cold chain adds 20% to the cost of producing these types of drugs.
Using its LPV Platform, VBI is hoping to eliminate the cold chain.
The company is pretty tight-lipped on how the technology actually works, obviously afraid of being copied. It encases the active component in a proprietary formulation that serves to protect it from degradation across a much wider temperature range, and for far longer.
GSK Big On Vaccines
Preclinical studies performed by VBI have shown that big name vaccines including flu and rabies can maintain potency at up to 18 months at 40oC. These vaccines normally have to be stored between 4-8 Celsius across the entire cold chain. Glaxo of course is big on vaccination – 40% of children globally receive at least one GlaxoSmithKline manufactured vaccine each year. Its Infanrix, a diphtheria and tetanus vaccine, generated just short of $1.2 billion in 2014. The company's entire vaccine portfolio brought in $4.6 billion in 2014 as well, accounting for 14% of its total revenues.
There is an opportunity to increase these numbers, however, and it lies in cost. To quote from the Glaxo's Vaccine website, "22 million children in low-income and least-developed nations still don't have access to any vaccines."
If the company can reduce the cost of manufacturing these vaccines, and the removal of the cold chain requirement is one way to do so by up to 20%, it could gain access to a large portion of this terribly underserved market. Preclinical studies suggest VBI's LPV will allow it to do just that.
Upcoming Catalysts
So what are the catalysts associated with the deal – i.e. what will we need to see before it brings about further upside in VBI shares? Since details of the deal are sparse, we don't know dates, but if GSK can use the platform to package one of its blockbuster vaccines, it would mean a big payday for VBI. So essentially we're looking for an announcement of a trial of LPV with one of GSK's vaccines as an upside catalyst.
We don't yet know which of its vaccines GSK will target first, or whether it's going for a sweeping approach, but its reasonable to conclude that the higher the net sales of the vaccine it produces using the platform, the higher the upside potential for VBI. Infanrix would be a winner for the company, as would its hepatitis and Synflorix (pneumococcal – flu) candidates.
It's not the first time VBI has struck such an agreement. In April last year, the company partnered up with Sanofi (NYSE:SNY) on undisclosed terms to develop a stable formulation of an unnamed, but referred to as key candidate from the Sanofi's vaccine portfolio.
It's also not the first time GSK has partnered up with a small cap biotech to develop or improve its portfolio. Companies like Agenus (NASDAQ:AGEN), and Ligand Pharmaceuticals (NASDAQ:LGND), which was a small cap prior to its successful joint venture with GlaxoSmithKline, have benefitted from collaborations with the pharma giant. The hope for VBI shareholders is that this latest agreement will have a similar impact on the company's market cap.
SciVac Therapeutics Also Stands To Gain
One more company involved in the deal, tangentially for now, is SciVac Therapeutics (OTCMKTS:SVACF), which announced its pending acquisition of VBI back in October. SciVac is an Israeli company with a third generation hepatitis B vaccine called Sci-B-Vac, already approved in several European countries and Israel, with pending clinical trials in the US. While Sci-B-Vac is undoubtedly an improvement over standard of care hepatitis B vaccine Engerix since it is 100% effective on newborns while Engerix is only 98% effective generally, Sci-B-Vac is still more expensive and it will be difficult for Sci-B-Vac to displace Engerix in the market.
However, the interesting thing is that Engerix is owned by none other than GlaxoSmithKline, and they teaming up with VBI could eventually lead to some kind of deal between GSK and SciVac on Sci-B-Vac. If LPV can be used with Sci-B-Vac – which is undoubtedly the goal given SciVac's upcoming acquisition of VBI – Sci-B-Vac could end up as a joint venture with GSK, or acquired outright to replace Engerix as the standard of care for hepatitis B. GSK's deal with VBI essentially puts SciVac, VBI, and GSK in what could be called a "vaccine love triangle," which could be quite lucrative both for SciVac and VBI shareholders in the end.
Disclosure: The author was long SVACF at the time of writing.
An ad to help with our costs