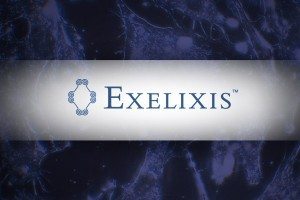 Exelixis, Inc. (NASDAQ:EXEL) has moved a step closer to expanding the treatment label of its drug cabozantinib. The drug is marketed as COMETRIQ in the U.S. and Europe for thyroid cancer. In the latest development, the U.S. regulators have granted priority review of cabozantinib to see if it can be approved for renal cell carcinoma (RCC). At the same time, European regulators have also agreed to review the drug for expanded label marketing in the region.
Click Here For More Market Exclusive Updates & Analysis
Expanding the treatment label of cabozantinib would unlock new and considerable revenue for Exelixis.For patients and hospitals, it would mean another treatment option to combat advanced-RCC. RCC affects close to 400,000 people in the United States. Thyroid cancer, for which the drug already has approval, affects about 600,000, bringing Exelixis's total potential market to 1 million patients.
The management of Exelixis is expressing hope that FDA's priority review of cabozantinib for advanced-RCC will end on a positive note, allowing the company to launch the drug for the condition as early as April this year. Cabozantinib is also being trialed as a possible treatment for liver cancer and lung cancer.
It is worth noting that Exelixis has had positive FDA reviews of cabozantinib before. The regulatory body previously granted the drug Fast Track designation and later Breakthrough Therapy designation for its formulation targeted at RCC.
Exelixis shares were up over 10.5% on Friday as biotech stocks surged ahead of the broad market rally.
An ad to help with our costs