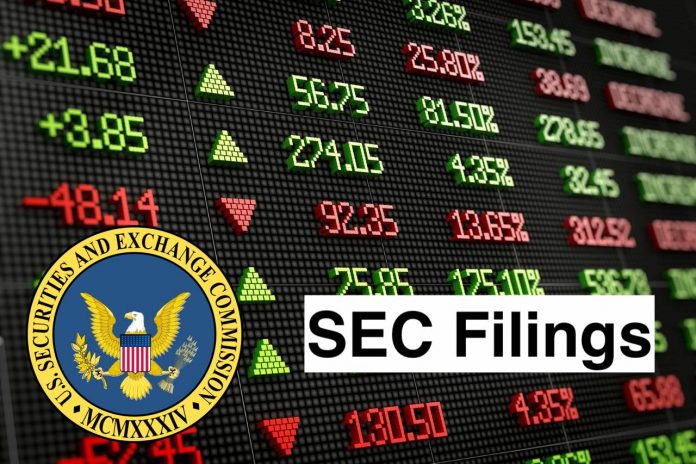 EQUITY LIFESTYLE PROPERTIES, INC. (NYSE:ELS) Files An 8-K Results of Operations and Financial Condition
Item 2.02 Results of Operations and Financial Condition
On April 22, 2019, Equity Life>
The news release is furnished as Exhibit 99.1 to this report on Form 8-K. The news release was also posted on our website, www.equitylife>
In accordance with General Instruction B.2. of Form 8-K, the information included in Items 2.02 and 9.01 of this Report on Form 8-K, including Exhibit 99.1, shall not be deemed to be filed for purposes of Section 18 of the Securities Exchange Act of 1934, as amended, or otherwise subject to the liabilities of that Section, nor shall such information be deemed incorporated by reference in any registration statement filed by Equity Life>
This report includes certain forward-looking statements within the meaning of the Private Securities Litigation Reform Act of 1995. When used, words such as anticipate, expect, believe, project, intend, may be and will be and similar words or phrases, or the negative thereof, unless the context requires otherwise, are intended to identify forward-looking statements and may include, without limitation, information regarding our expectations, goals or intentions regarding the future, and the expected effect of our acquisitions. These forward-looking statements are subject to numerous assumptions, risks and uncertainties, including, but not limited to:
For further information on these and other factors that could impact us and the statements contained herein, refer to our filings with the Securities and Exchange Commission, including Risk Factors in our most recent Annual Report on Form 10-K and subsequent quarterly reports on Form 10-Q.
These forward-looking statements are based on management\'s present expectations and beliefs about future events. As with any projection or forecast, these statements are inherently susceptible to uncertainty and changes in circumstances. We are under no obligation to, and expressly disclaim any obligation to, update or alter our forward-looking statements whether as a result of such changes, new information, subsequent events or otherwise.
We are a fully integrated owner and operator of life>
Item 9.01 Financial Statements and Exhibits
(d) Exhibits
The information contained in the attached exhibit is unaudited and should be read in conjunction with the Registrant\'s annual and quarterly reports filed with the Securities and Exchange Commission.
>99.1 Equity Life>
EQUITY LIFESTYLE PROPERTIES INC Exhibit
EX-99 2 elsex9911q19.htm EXHIBIT 99 Exhibit N E W S R E L E A S E CONTACT: Paul SeaveyFOR IMMEDIATE RELEASE(800) 247-5279April 22,…
To view the full exhibit click
here
About EQUITY LIFESTYLE PROPERTIES, INC. (NYSE:ELS)
Equity LifeStyle Properties, Inc. is a real estate investment trust. The Company is an integrated owner and operator of lifestyle-oriented properties (Properties) consisting primarily of manufactured home (MH) communities, and recreational vehicle (RV) resorts and campgrounds. The Company operates through two segments: Property Operations, and Home Sales and Rentals Operations. The Property Operations segment owns and operates land lease Properties. The Home Sales and Rentals Operations segment purchases, sells and leases homes at the Properties. Its customers may lease individual developed areas (Sites) or enter right-to-use contracts, which provide them access to specific Properties for limited stays. Its portfolio includes approximately 390 Properties, including over 143,940 residential Sites located across the United States and Canada. It has over 80 Properties with lake, river or ocean frontage, and over 100 Properties within approximately 10 miles of the coastal United States.
An ad to help with our costs