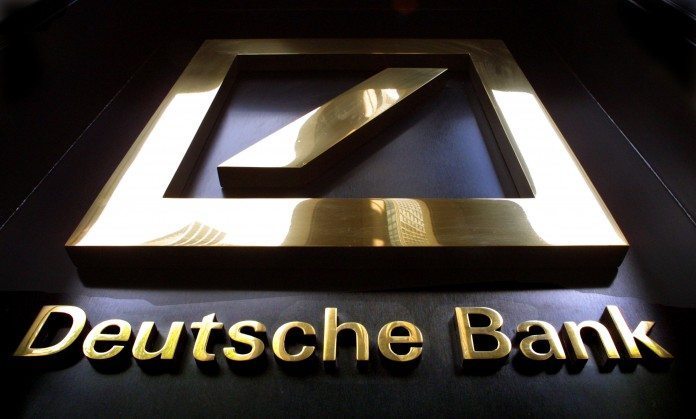 Tesla Motors Inc (NASDAQ:TSLA) has announced that it received a credit line of $300 million from Deutsche Bank AG (USA) (NYSE:DB).
The credit line is a great opportunity for the company which is currently facing financial constraints due to its big plans to boost vehicle production as well as the planned acquisition of SolarCity Corp (NASDAQ:SCTY). The deal with Deutsche Bank will allow the electric vehicle manufacturer to borrow as much as $300 million as part of boosting its finances. Tesla stated in a recent filing with the Securities and Exchange Commission that the new liquidity will significantly reduce the cash requirements for its direct leasing program.
Reduced cash requirements mean that the company cannot raise as much funds as previously possible from the public market as it prepares to launch its highly anticipated Model 3. The amount borrowed under the credit facility offered by Deutsche Bank is due on September 20, 2018. The company is currently facing some financial constraints to heavy spending over the last two years. The company spent $600 million in the first half of 2016 towards boosting the manufacturing capacity for the upcoming model 3 which is due in 2017.
The company's gigafactory has also siphoned a lot of cash from the company. Tesla is also planning to acquire Solar City in a deal valued at roughly $2.6 billion which also reportedly facing a huge amount of debt. The debt portfolio of the two firms combined adds up to $5.43 billion and their total spending in 2015 was $830 million.
The acquisition of Solar City, therefore, contributes to the financial pressures that Tesla is facing and it also contributes to the liquidity issues. Despite the difficult financial situation, the company is hoping that its plans will come through positively and turn its fortunes around. Apart from the expected launch of the Model 3 of Tesla Motors as a more affordable offering to target the masses, Tesla also plans to introduce a series of Solar Power offering through the acquisition.
An ad to help with our costs