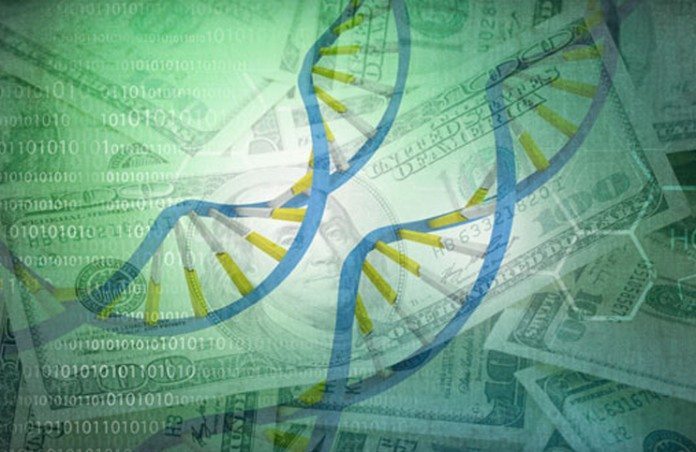 Once again, we've had a busy start the week in biotech. A number of companies are up and down on a host of release types, and with earnings season in full swing, there's plenty to drive volatility in the sector. With this in mind, here are two of the week's biggest movers – Aclaris Therapeutics Inc (NASDAQ:ACRS) and XenoPort, Inc. (NASDAQ:XNPT), alongside  a look at what's behind the action.
So, let's start with Aclaris.
The action seen in Aclaris is more of a collateral impact from another development in the biotech space than anything to do with the company itself. Specifically, the recent announcement that Pfizer Inc. (NYSE:PFE) is set to acquire Anacor Pharmaceuticals Inc (NASDAQ:ANAC). The latter's primary focus, and the justification behind the former's acquisition of the latter, is a specialty dermatologic product called Crisaborole. It is set for FDA review in January next year, and Pfizer's acquisition of the product (by way of its acquisition of the company) has drawn attention to the specialty dermatology space. And therein lies the driver behind the recent movement seen in Aclaris. The company's lead product is both a topical treatment for seborrheic keratosis and for common warts – specifically, it's A-101 candidate. So why is Aclaris moving purely based on increased dermatologic attention? Well, the Pfizer buyout hints at further acquisition activity in this specific subsector of biotechnology. A number of rumored suitors are being banded around the space at present, and markets are bullish on companies like Aclaris based on their buyout potential, and in turn, the potential for a short term premium price gain. The company is up nearly 19% across the last week and a half, and despite having a slightly weakened start to this week, looks set for further gains as time passes. Whether any entity will actually come forward with an offer remains to be seen (and for now, at least, looks unlikely) but this is development stage biotech, and sentiment is often far more important than fact. One to keep an eye on, but a risky allocation purely based on collateral speculation.
Moving on to XenoPort, this company kicked off the week at a little over $4.4 a share. By Monday close, XenoPort traded for $6.88 – a 56.36% gain across a single session. Why the gains? Again, this one is rooted in a takeover. Pre market open on Monday, news hit that the company had accepted a takeover bid from Arbor Pharmaceuticals, a privately held company, that will see the latter acquire the former for $467 million – valuing its shares at a little over $7 per unit. The revaluation, therefore, came as a result of markets bringing XenoPort's open market price in line with the acquisition valuation. So why does Arbor want XenoPort? XenoPort has only one approved treatment, gabapentin, in a restless leg syndrome indication. The drug generates between $40 and $60 million a year, and as things stand, is pretty much the only asset Arbor is set to pick up as a result of the acquisition. At its current price, and the price that Arbor is paying to acquire the assets (and the company) it doesn't look like too bad a deal. With $65 million forecast at a high-end for the drug's sales during 2016, Arbor is getting XenoPort at a relatively low multiple of its revenues. XenoPort shareholders will likely be relieved with the deal however, as the company has pretty much collapsed across the last half decade. With some big Pharma names pulling out of partnerships on the aforementioned restless leg syndrome drug, a failed development pipeline across a host of indications including psoriasis and multiple sclerosis, and some major management and leadership reshuffles, not to mention the close to 95% decline in market capitalization since 2008, it's been a tough stock to hold. The premium paid by Arbor  offers up little reprieve, but some nonetheless.
It remains to be seen how the company will fit into Arbor's framework. Its pipeline is pretty thin on the ground as things stand, so chances are Arbor is looking at XenoPort as just the restless leg syndrome asset, and will fold the rest of the company's development efforts going forward.
An ad to help with our costs