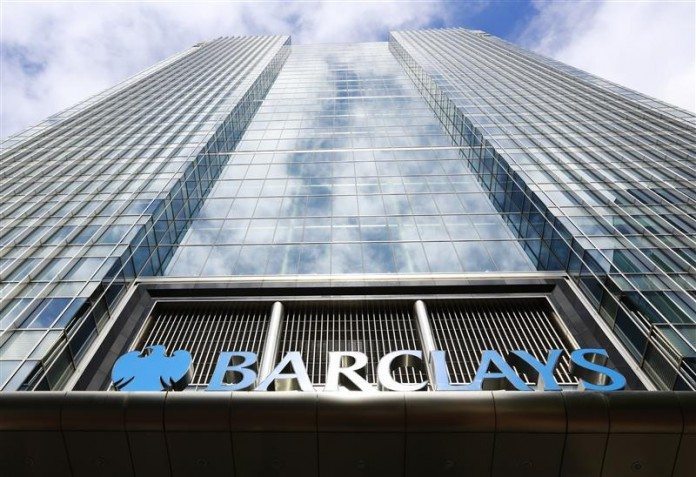 Barclays PLC (ADR) (NYSE:BCS) has reported a drop in profit for the three months ending March 31, having fallen victim to a weak market environment. The investment bank says its pretax profits slumped 33% to lows of $1.15 billion (£793 million). Analysts were expecting a profit of £846 million.
Q1 Results
Reduced trading activities led to a 31% drop in investment banking profits. Barclays PLC (ADR) (NYSE:BCS) had already warned early in the month that it expected weak results from the investment unit. Rising bad loans and exposure to the energy sector all but made it impossible for the bank to topple analysts' estimates.
Income from the Consumer, Cards, and Payments unit was up 24% to $917 million mostly helped by robust growth in Barclaycard and US and Germany. Total Revenue in the quarter was down 13% to £4.6 billion against average estimates of £4.48 billion. The company's cost-saving drive seems to be having an impact, expenses having dropped by 7% £3.83 billion, from highs of £4.11 billion posted a year ago.
Barclays PLC (ADR)(NYSE:BCS) says it is in talks with private equity firm AnaCap Financial Partners as it looks to offload its retail banking operations in France. The selloff will include a network of 74 branches, a French life-insurance business, as well as wealth and investment management operations.
Spinoff of Underperforming Business Operations
A spinoff of the business would mark a complete exit from the retail banking business in Europe. The company has already sold off similar operations in Italy, Portugal and Spain. Barclays has also confirmed that is 'exploring opportunities' as it looks to reduce its stake in Barclays Africa Group.
Trimming of stakes in Europe and African business is part of a restructuring effort that seeks to turn around the bank's fortunes. Barclays PLC (ADR) (NYSE:BCS) is looking to pay more attention to its UK business, which posted a 20.5% standalone return going forward. The bank has also trimmed its dividend by 3% as it looks to maintain solid capital levels.
An ad to help with our costs