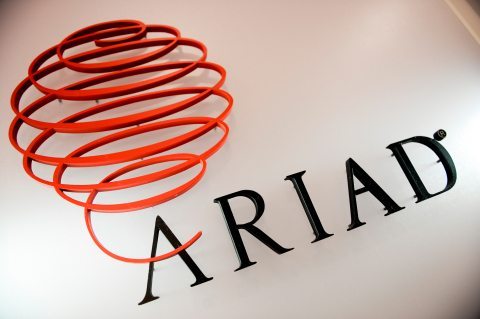 Ariad Pharmaceuticals, Inc. (NASDAQ:ARIA) has said that it will file a new drug application (NDA) for its pipeline candidate brigatinib in 3Q2016. This followed a presentation of pivotal Phase 2 data for the compound at the ASCO conference. According to Ariad, brigatinib showed impressive results in ALK+ lung cancer patients who received it during the study. Those patients had experienced a progression of their disease condition even after receiving Pfizer Inc. (NYSE:PFE) drug Xalkori.
Ariad said that it has already initiated a Phase 3 study of brigatinib that will focus primarily on evaluating the efficacy of the compound against Xalkori from Pfizer.
The outcome of brigatinib therapy
According to Ariad Pharmaceuticals, the median progression-free survival in patients who received brigatinib after they failed Xalkori treatment was more than one year at 12.9 months. Moreover, 67% of brain metastases sufferers who took brigatinib demonstrated a favorable objective response rate.
Regulatory filing
Following the positive findings in the Phase 2 study of brigatinib in ALK+NSCLC patients, Ariad now feels more confident about facing regulators with a new drug application for the compound. The company said it plans to submit an NDA for brigatinib to the Food and Drug Administration in 3Q2016. The hope for positive feedback by Ariad appears to be supported by the fact that brigatinib already enjoys U.S. Orphan Drug status and Breakthrough Therapy status for the treatment of ALK+NSCLC.
Pipeline candidates
Besides brigatinib, Ariad Pharmaceuticals' other pipeline candidate is AP32788, which is currently in a Phase 1/2 study. AP32788 is being developed as a treatment for certain specific conditions and variants of NSCLC.
Beyond AP32788 and brigatinib, Ariad has a marketable drug called Iclusig, which targets leukemia. Therefore, success with brigatinib should further widen revenue opportunity for the biotech.
An ad to help with our costs