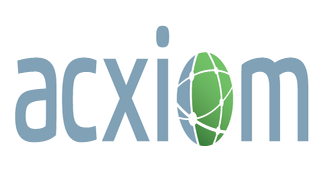 LiveRamp, a subsidiary of Acxiom Corporation (NASDAQ:ACXM) has reached out to seek partnership with Alphabet Inc (NASDAQ:GOOGL).
The company, which already connects more than 300 digital marketing platforms and data providers is looking at gaining an enhanced Customer Match through an extensive set of integrations. Google Analytics 360 Suite, Google DoubleClick Digital Marketing solutions are some of the integrations that LiveRamp has been eyeing over time.
Speaking about the new move by LiveRamp, the company's President and General Manager Travis May admitted that Google is way ahead in the provision of tremendous scale that reaches out to a multitude of audiences. Its messages are somewhat pertinent across channels and devices. May says that this will boost the company's brands in the activation of their first-party data across Google's free suite of advertising products.
The integration will enable LiveRamp clients to activate their first-party emails across Google YouTube, Search, and Gmail courtesy of LiveRamp Connect. There is a lot for customers to benefit from regarding the simplicity of activating email client files through Customer Match instead of having to upload customer data files to multiple locations.
The integration also supports Google Store Transactions for both AdWords and DoubleClick Search.
LiveRamp aims at helping various leading brands run their marketing programs more efficiently through the elimination of data silos. Furthermore, it is a frontline in the delivery of safe privacy solutions.
There are several other integrations whose designation is to make it secure and easy for brands that want to use their first-party data to present their marketing efforts.
It is vital that organizations bridge the gaps between their online and offline markets. An agile infrastructure brings back a competitive advantage that translates to increased sales, improved efficiency, and delivery of customer's expectations.
Nevertheless, using the preferred marketing platforms is good for optimization of messages for each client as well as targeting of precise segments.
An ad to help with our costs