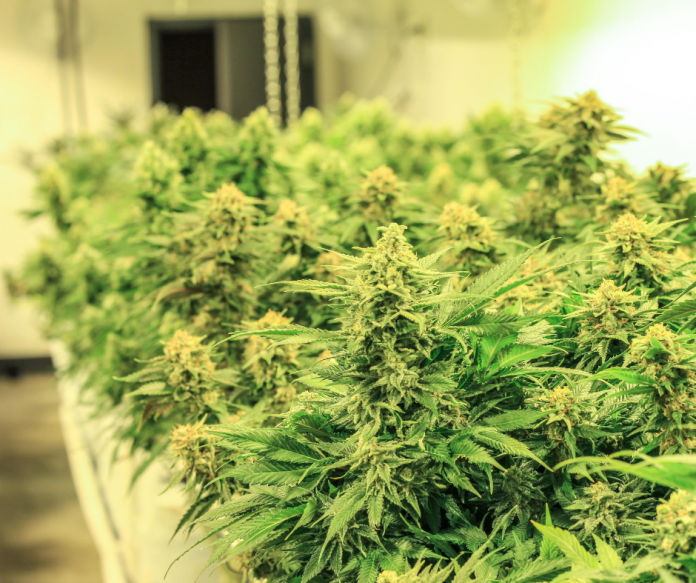 1933 Industries (CSE: TGIF) (OTCQX: TGIFF) has signed a management services agreement with Green Spectrum Trading, a medicinal and recreational cannabis business licensee in California, to help the company expand into California.
Under the agreement, 1933 Industries will provide operational and accounting services, general management and oversight to Green Spectrum for a two-year term. The agreement serves to establish a local presence for 1933 Industries' Alternative Medicine Association branded products outside of Nevada and expands the footprint of its CBD wellness line.
Green Spectrum operates as a licensed cannabis cultivator, manufacturer and distributor, and holds a pending home delivery business license.
Agreement
Under the terms of the agreement, 1933 Industries will provide the services necessary for the operation of Green Spectrum's business, including oversight over the general management of the business and operations, product manufacturing, distribution efforts, staffing, sales, marketing, accounting, and compliance.
The company will use its expertise in manufacturing and building distribution networks to establish a new cannabis manufacturing and extraction facility, inclusive of funding building and tenant improvements, and provide start-up costs for the acquisition and installation of equipment, rent, labor, utilities, marketing, etc.
1933 Industries will grant Green Spectrum a non-exclusive right and license during the term of the agreement to use the company's licensed marks to produce, manufacture, market and sell the company's licensed products within California.
California Cannabis Market
According to Statista, the California cannabis industry is projected to generate more than $6.59 billion in sales by 2025.
Per Statista, California's cannabis industry is larger than Arizona, Colorado, Oregon, Nevada and Washington State combined and larger than the Canadian cannabis market.
"California is already positioned to become one of the largest cannabis markets in the world and setting up a local operation has been a key priority for us. Manufacturing our THC AMA branded line of concentrates and CBD Infused Canna Hemp portfolio of wellness products in the state enables us to reach markets across the most populous hubs and establishes us as a multi-state operator with a turnkey model that can be exported to other states", 1933 Industries CEO Chris Rebentisch stated.
1933 Industries expects the new manufacturing facility in California to become operational by end of October.
An ad to help with our costs