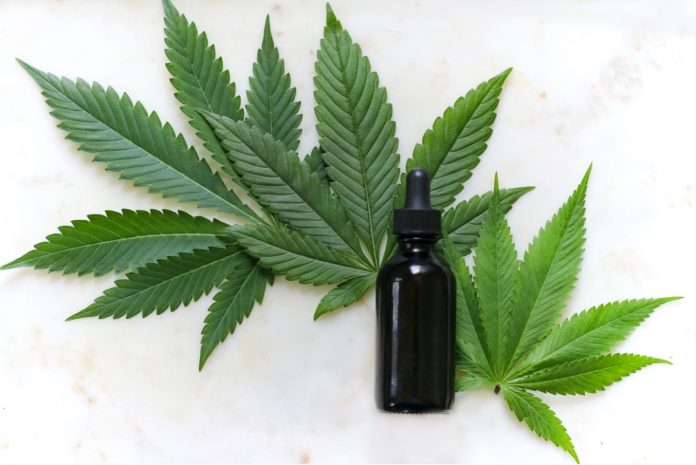 Key Takeaways; Cannabis Sector
Green Thumb board of directors authorized a $50 million repurchases program.
Cresco launched first-ever cannabis ads campaign on Spotify.
Tilray continue cannabis portfolio expansion, amidst share price surge and growing marijuana optimism.
Aurora Cannabis completed a $9.0 million repurchase of its convertible senior notes.
Verano Holdings announced participation in an upcoming conference.
Key Takeaways; Psychedelic Sector
Awakn seeks approval for Phase III trial of AWKN-P001: A promising treatment for severe alcohol use disorder.
In the ever-evolving landscape of the cannabis sector, the past two weeks have been nothing short of a game-changer. The stage was set by a momentous decision from the U.S. Department of Health and Human Services, which sent ripples of optimism throughout the industry. The Department of Health and Human Services made an official recommendation to the Department of Justice, urging them to reclassify marijuana from Schedule 1 to the more favorable Schedule 3 on the federally controlled substances list; a move that holds profound implications for the sector, particularly in its potential to relieve the crippling burden of the 280E tax provision that has weighed down cannabis operators for far too long. This decision sent a wave of excitement and anticipation throughout the cannabis enthusiasts and investors alike.
Below is a weekly roundup on the companies that dominated the news in the cannabis and psychedelic industries during the past week.
Top Marijuana Companies for Week
#1: Green Thumb
Chicago-based Green Thumb Industries Inc. (OTC: GTBIF), a prominent marijuana multistate operator, unveiled a year-long share repurchase program that could see it buy back up to 10.4 million of its outstanding subordinate shares. The move is designed to enhance the value of the company's remaining shares, which currently number around 200 million.
The company's board of directors authorized a budget of up to $50 million for the repurchase program, which will commence on September 11, 2023, and continue until September 10, 2024.
Green Thumb's CEO, Ben Kovler, noted that this decision was made in response to recent developments in the cannabis industry, including news about potential marijuana rescheduling by the U.S. government, which led to a significant increase in cannabis equity prices.
However, Green Thumb emphasized that this buy-back initiative was voluntary and can be terminated or suspended at any time if management believes there are better uses for the company's cash reserves, "If management determines it has a better use for its cash reserves, it is under no obligation to continue to purchase shares, and share purchases may be suspended or terminated at any time at Green Thumb's discretion," the company asserted in the press release.
Green Thumb is one of the few profitable publicly traded cannabis operators in the United States, with a presence in 14 states. This share repurchase program reflects its commitment to creating shareholder value while continuing its growth initiatives.
#2: Cresco Labs
Cresco Labs Inc. (OTC: CRLBF), a leading marijuana multistate operator based in Chicago, recently launched an innovative advertising campaign on the popular music streaming service, Spotify. This strategic move is aimed at targeting Illinois consumers and promoting their Sunnyside cannabis chain. The campaign includes 30-second audio ads and digital banners integrated within the Spotify app.
Spotify Technology S.A. (NYSE: SPOT) boasts an impressive user base of over 551 million users, with 220 million subscribers, making it a prime platform for reaching a vast audience. Cory Rothschild, the national retail president of Cresco Labs, expressed excitement about this partnership, highlighting its significance in normalizing cannabis and demonstrating the high-quality marketing capabilities that Cresco Labs possesses.
"Audio streaming services represent a major opportunity for brands to reach large audiences in a targeted manner, and we're excited to collaborate with Spotify to launch the first-ever cannabis ads," Cory Rothschild said in a statement.
Cresco's decision to advertise on Spotify aligns with a broader trend in the industry, where social media platforms like Facebook, Instagram, and Twitter have started to ease restrictions on marijuana and hemp companies seeking to promote themselves.
#3: Tilray
Tilray Brands, Inc. (NASDAQ: TLRY) a prominent player in the cannabis industry, has made significant strides in recent weeks, capitalizing on a surge in stock prices and expanding its product portfolio. Following an over 36% increase in stock value after the U.S. Department of Health and Human Services urged a reconsideration of marijuana's classification, Tilray unveiled its 'Diamonds Collection' through its premium cannabis lifestyle brand, RIFF.
This collection introduced Diamond Infused Pre-rolls, featuring strains like Melonaide and Purple Punch OG, as well as '26 Delta Diamond Infused Blunts, which include Blue CKS with Girl Scout Cookies (GSC) lineage and Blueberry Kush.
Building on this momentum, Tilray expanded its market-leading cannabis portfolio with the launch of new flower genetics by the best-selling cannabis lifestyle brand, Redecan. This expansion includes limited-edition strains like King Sherb and Animal RNTZ, both which are meticulously cultivated by master growers.
Blair MacNeil, President of Tilray Canada, expressed excitement about this development, marking a new era for Redecan and their commitment to delivering unparalleled quality and experiences to cannabis consumers across Canada. "We are thrilled to unveil the first Redecan innovation following our acquisition of HEXO Corp. This is a pivotal moment for Redecan, marking a new era in our journey to deliver unparalleled quality and experiences to cannabis consumers across Canada," said Blair MacNeil.
Tilray's recent surge in stock prices, coupled with its commitment to innovative product offerings through RIFF and Redecan, underscores the dynamic nature of the cannabis industry. And as the industry continue to evolve, Tilray will remain at the forefront, shaping its future and providing consumers with a diverse range of high-quality cannabis products.
#4: Aurora Cannabis
Aurora Cannabis Inc. (NASDAQ: ACB), a pioneering Canadian cannabis company, gained over 14% in its share price on Friday, after the company made a significant announcement. The company disclosed it had successful repurchased an aggregate of approximately CAD $12.3 million (US$9.0 million) principal amount of its convertible senior notes, in a series of transactions that spanned from August 16 to September 8, 2023.
This strategic move was financed through the issuance of approximately 20.1 million common shares of Aurora. Following these transactions, Aurora now has approximately $53 million (US$39 million) of Notes outstanding.
According to Aurora, the repurchases were aimed at lowering the company's overall debt burden and annual cash interest expenses, aligning with its commitment to achieving positive free cash flow. Aurora's management anticipates that these transactions will result in annualized interest payment savings of $0.66 million.
Miguel Martin, Aurora's CEO, expressed confidence in the company's financial stability, stating, "As of today, Aurora has reduced its convertible debt from US$345 million to below US$39 million. With one of the strongest balance sheets among Canadian LPs, evidenced by our net cash position and continued commitment to prudent fiscal management, we are confident in our ability to achieve our target of positive free cash flow within calendar year 2024."
#5: Verano Holdings
Verano Holdings Corp. (OTC: VRNOF), a prominent multi-state cannabis company, is set to take the stage at several major industry conferences this fall. These appearances come as the cannabis industry continues to evolve and expand, as optimism grows following the potential marijuana reclassification. Below is a quick look at where you can catch them:
ATB Life Sciences Institutional Investor Conference – September 20, 2023; Verano's President, Darren Weiss, and Chief Investment Officer, Aaron Miles, are all set to join the ATB Life Sciences Institutional Investor Conference on September 20, 2023, in New York City.
Benzinga Cannabis Capital Conference – September 27, 2023; As September rolls on, Verano will head to the Benzinga Cannabis Capital Conference on September 27, 2023, in Chicago.
AGP Cannabis Conference – October 4, 2023 (Virtual); In a digital age, Verano is not staying behind. They will be part of the AGP Cannabis Conference on October 4, 2023, in a virtual format.
Jefferies Cannabis Summit – October 25, 2023; To wrap up their conference season, Verano will be at the Jefferies Cannabis Summit on October 25, 2023, in New York City.
These conferences are a big deal for Verano as they provide a platform to share insights, connect with investors, and showcase their dedication to growth and innovation.
Top Psychedelic Companies for Week
#1: Awakn
Awakn Life Sciences Corp. (OTC: AWKNF), a leading player in the field of addiction therapy, especially Alcohol Use Disorder (AUD), made a significant move in the battle against Severe Alcohol Use Disorder (SAUD). On September 6, 2023, the company announced that it had submitted a Clinical Trial Application (CTA) for a phase III trial of its flagship program, AWKN-P001, designed to treat SAUD.
SAUD is the most severe form of alcohol use disorder, affecting approximately 12.5 million people in the United States and several European countries, including Germany, the UK, France, Italy, and Spain.
AWKN-P001 is a novel therapy that combines an N-methyl-D-aspartate receptor-modulating drug (ketamine) with psycho-social support to address SAUD. The results from the phase II study of AWKN-P001 were promising, showing an impressive 86% abstinence rate six months after treatment, compared to only 2% before the trial. In contrast, the current standard of care achieved a 25% abstinence rate.
The phase III trial of AWKN-P001 is a collaborative effort involving Awakn, the University of Exeter, and a partnership between the National Institute of Health and Care Research (NIHR) and the Medical Research Council (MRC). This trial will involve 280 participants and will be a randomized, placebo-controlled study. It will take place in the UK across ten National Health Service (NHS) sites. To support this endeavor, Awakn will contribute approximately GBP £800,000, with the NIHR, MRC, and the University of Exeter covering the rest of the costs.
Anthony Tennyson, CEO of Awakn, expressed his enthusiasm for the project, stating, "We are pleased to be working with our partners in the NIHR, MRC, and the University of Exeter on this program as we together progress AWKN-P001 closer to potentially treating the first participant in the phase III trial. We are also pleased to have secured ILAP designation for AWKN-P001 with which we will look to initiate discussions in the near-term with the MHRA and NICE on our target development plan and market access in parallel to the executing the phase III."
An ad to help with our costs