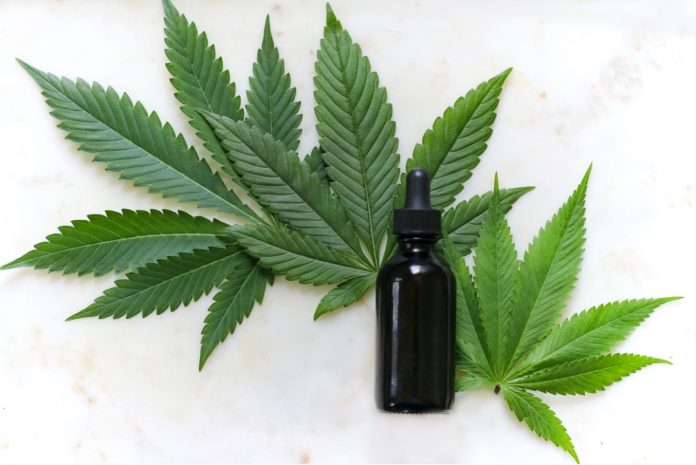 Key Takeaways; Cannabis Sector
TerrAscend obtained a $25 million loan; Bought 2 dispensaries in
Canopy Growth is selling property and assets in bid to raise cash amid financial struggles.
Cresco Labs and Columbia Care provided update on proposed merger: They're struggling to secure approvals for deal.
Key Takeaways; Psychedelic Sector
Awakn's head of Ketamine assisted psychotherapy for addiction will make a presentation at the upcoming PsychSymposium 2023.
Cybin trimmed losses in the financial results and secured $30 million investment for psychedelic drug trials.
Below is a weekly roundup on the cannabis and psychedelic sectors. In this ever-evolving landscape, we explore the major developments and groundbreaking initiatives happening among companies operating in these industries; from advancements in medical research, therapeutic applications to shifts in legal frameworks and current market trends.
Top Marijuana Companies for Week
#1: TerrAscend
TerrAscend Corp. (OTC: TRSSF), a cannabis company based in Canada, recently obtained a $25 million commercial loan and acquired its third Maryland dispensary for $6.75 million. The loan, which is backed by Stearns Bank, carries an interest rate of 10.5% and will mature in December 2024.
Although TerrAscend didn't say in the press release what the money would be used for, the company put $3 million cash in the acquisition of Hempaid LLC, which does business as Blue Ridge Wellness in the town of Parkville, Maryland. The acquisition was completed for $6.75 million, and the remaining $3.75 million will be paid in the form of a seller's note.
The acquisition of Blue Ridge Wellness brought TerrAscend's U.S. footprint to 36 dispensaries across several states. The company stated that it expects the acquisition to strengthen its balance sheet and drive revenue growth in Maryland, especially with the upcoming launch of recreational marijuana sales in the state.
In addition to the loan and acquisition, TerrAscend closed a second round of private placements worth $20.5 million. According to the company, the financing, along with the recent acquisitions, is aimed at qualifying the company for a proposed listing on the Toronto Stock Exchange, funding further acquisitions in Maryland, and boosting working capital. The private placements involved the sale of units and convertible debentures, with company insiders, including Executive Chairman Jason Wild, participating in the offering.
Furthermore, TerrAscend entered into a definitive agreement to acquire Herbiculture Inc., a medical dispensary in Burtonsville, Maryland, for $8.25 million. This acquisition brought TerrAscend's total number of dispensaries in Maryland to four, the maximum allowed by state regulations. And with the upcoming launch of adult-use sales in Maryland, the company is confident that Herbiculture is well-positioned to achieve substantial sales and profit growth.
TerrAscend's recent financing activities, acquisitions, and debt reduction efforts demonstrate the company's strategic initiatives to expand its presence, drive revenue growth, and strengthen its financial position in the rapidly growing cannabis market.
#2: Canopy Growth
Canadian cannabis giant Canopy Growth Corp. (NASDAQ: CGC) recently announced the sale of one of its California facilities as part of its efforts to raise cash and address its significant debt burden and mounting losses.
Canopy Growth's stock price has experienced a drastic decline of 81% this year, resulting in the company's removal from the S&P/TSX index and a market capitalization that now stands at less than $280 million, significantly down from its previous multibillion-dollar valuation. As a result, analyst have expressed concerns about the company's ability to recover from its losses and questioned the effectiveness of its aggressive U.S. expansion strategy in the absence of federal cannabis reform.
In the attempt to alleviate its financial woes, Canopy Growth has sold multiple properties, including a facility in Modesto, California, bringing its total income from asset sales to C$81 million since April 1. The company expects to generate an additional C$150 million in revenue through similar asset sales by September 30, aiming to improve its balance sheet and move toward profitability.
"Today's announcement reflects our continued focus on strengthening Canopy Growth's balance sheet and demonstrates the rapid execution of our transformation to an asset-light, North American-focused cannabis business on an accelerated path to profitability," David Klein, CEO of Canopy Growth, said in a press release.
Canopy Growth's financial struggles coincide with a broader restructuring effort. The company aims to achieve a net cost reduction of C$125 million by the end of the fiscal year and has implemented various measures, such as exiting cannabis flower cultivation at some facilities and consolidating cultivation in Ontario and British Columbia. Despite the challenges faced, Canopy Growth remains optimistic about its long-term prospects and aims to strengthen its balance sheet and liquidity through facility divestitures.
#3: Cresco Labs
The proposed multibillion-dollar megamerger between Chicago-based Cresco Labs Inc. (OTC: CRLBF) and Columbia Care Inc. (OTC: CCHWF) has hit a roadblock. On Friday, the companies announced that they have been unable to finalize the necessary divestitures to obtain regulatory approvals for their proposed megamerger. The companies had set a deadline of June 30 to meet the requirements specified in their arrangement agreement, but regulatory hurdles have caused delays.
In a joint statement, both companies stated that they are currently working together to determine the next course of action and they have promised to provide further updates in the near future.
Cresco Labs and Columbia Care's struggle to secure regulatory approvals for their proposed merger represents a notable bump in the road for both companies. While the setback was anticipated to some extent, it poses challenges for their ambitions to become the largest legal cannabis operator in the United States. And as they work together to determine the next course of action, investors and industry watchers eagerly await further updates. In the meantime, Cresco Labs and Columbia Care will need to consider alternative growth strategies and address their financial concerns as they navigate the ever-evolving cannabis landscape.
Top Psychedelic Companies for Week
#1: Awakn
Awakn Life Sciences Corp. (OTC: AWKNF), Head of Ketamine Assisted Psychotherapy for Addiction, Professor Celia Morgan, is set to be a distinguished speaker at this year's highly anticipated PsychSymposium 2023, taking place on July 6th.
As a renowned expert in her field, Professor Morgan will share her invaluable insights and knowledge on the role of ketamine assisted psychotherapy in addiction treatment. This event promises to be a significant milestone in the advancement of addiction therapy and mental health care.
The PsychSymposium 2023 is a prestigious conference that brings together leading professionals, researchers, and practitioners in the field of psychology and psychiatry. It serves as a platform for sharing the latest scientific discoveries, evidence-based practices, and innovative approaches to addressing mental health challenges. With Professor Morgan's expertise, her presentation is expected to be a highlight of the event.
#2: Cybin
Toronto-based Cybin Inc. (NYSE: CYBN) made significant strides in fiscal year 2023 financial results, ending March 31, with a notable reduction in losses.
The psychedelics company reported trimming its losses to C$47.5 million, a significant improvement from the C$67.6 million loss incurred in the previous financial year. This news comes as a beacon of hope for shareholders and investors as Cybin continues its journey in the promising field of psychedelic therapeutics.
In addition to cutting losses, Cybin announced a major milestone: the successful negotiation of a $30 million common share purchase agreement with Lincoln Park Capital Fund. According to the company, when combined with the C$16.6 million remaining in the company's coffers at the end of March, this capital injection will provide a much-needed financial boost for the ongoing and future drug trials that involve psilocybin and dimethyltryptamine (DMT).
Cybin CEO, Doug Drysdale, said in a press release that he's "encouraged" by the new guidelines released by the U.S. Food and Drug Administration on psychedelic drug approval processes, and said that the company has made "significant progress" over the past year on its two clinical treatment programs that are still in development.
"These guidelines also help remove regulatory uncertainty for investors and clinical trial sponsors. With these catalysts in our sights, we believe that we are moving ever closer to our goal of developing treatment options," Drysdale said.
An ad to help with our costs