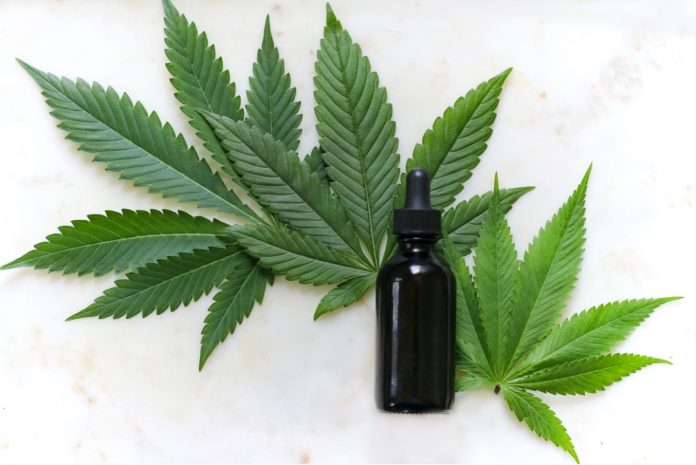 Key Takeaways; Cannabis Sector
Greenlane provided an update on its strategy to generate more than $30 million in improved liquidity by year-end, as a result its stock price surged over 29%.
iAnthus announced closing of recapitalization transaction, raising $25 million additional financing.
Sundial Growers entered into a bid agreement for Zenabis Global's assets.
Key Takeaways; Psychedelic Sector
Awakn's CEO to deliver presentation at H.C. Wainwright & Co. 1st annual mental health conference.
Below is a weekly roundup on the top companies that dominated the headlines in the cannabis and psychedelic sectors with top deals and announcements.
Top Marijuana Companies for Week
#1: Greenlane
Greenlane Holdings, Inc.  (NASDAQ: GNLN) announced update on a plan to generate more than $30 million in non-dilutive liquidity. Part of the company's strategy to achieve this goal includes getting a loan to cover its working capital needs, selling the company's headquarters building in Boca Raton Florida, and getting rid of non-sore and lower-margin inventory.
Greenlane said in a statement that for the past three months it has been engaged in an intensive and comprehensive process to select the ideal partner for an asset-based loan that can support its working capital needs. The company said it expects to execute an agreement by the early third quarter of 2022, which is expected to result in more than $10 million of liquidity. As of the last quarter, the company has current liabilities of $77 million and total liabilities of $91 million.
In addition, Greenlane has listed its headquarters building for sale in May 2022 and that it has gotten significant interest from several buyers amidst a strong Florida commercial real estate market.
Finally, the Company said it's working to sell through its excess & obsolete (E&O) inventory of lower-margin, non-strategic products, along with reducing the overall level of inventory on hand. In May, the Company commenced its official E&O sales program internally and has since sold more than $1 million of previously reserved E&O inventory. Management anticipates that the proceeds from these E&O sales, combined with a general sell-down of other non-core third-party brand inventory, is expected to generate more than $10 million of liquidity for the Company.
With all of these moves, Greenlane said that it anticipates that it can generate more than $30 million of liquidity on a non-dilutive basis by the end of 2022.
Investors responded positively to Greenlane's update on its strategy to generate more than $30 million in liquidity. And as a result of this announcement, the stock price of the company surged by over 29% pre-market on Friday, Jun 24, 2022.
#2: iAnthus
iAnthus Capital Holdings, Inc. (OTCPK: ITHUF) (CSE: IAN), which owns, operates and partners with regulated cannabis operations across the United States, announced on Friday, June 24 2022, that it had completed its previously announced recapitalization transaction. According to the company, the implementation of the recapitalization transaction resulted in various changes to the corporate governance and capital structure of the Company.
Following the Recapitalization Transaction's completion, a number of the Secured Lenders and Consenting Unsecured Debentureholders purchased 8% senior secured debentures with a maturity date of June 24, 2027, and an aggregate principal amount of $25 million. The company stated that it will utilize the money raised from the sale of the additional secured notes for working capital, general corporate expenses, and charges and fees associated with the completion of the recapitalization transaction.
#3: Sundial
Sundial Growers Inc. (NASDAQ: SNDL) announced on Monday, June 20, 2022, that it had entered into a purchase agreement, in the form of a "stalking horse bid, pursuant to which the shares of Zenabis Global Inc. and the business and assets of its direct and indirectly wholly-owned subsidiaries would be acquired by Sundial. Earlier this month, Zenabis Global, which is a subsidiary of Quebec-based licensed cannabis producer HEXO Corp. (NASDAQ: HEXO), filed for creditor protection under Canada's Companies' Creditors Arrangement Act (CCAA) to restructure the business.
Hexo bought Zenabis only one year ago for huge deal of 235 million Canadian dollars ($185 million) in stock. This mega deal is one of the several recent acquisitions that have ultimately pushed the Quebec business to the brink of bankruptcy.
Although the Calgary, Alberta-based Sundial did not disclose the value of the bid. One of the assets covered by the bid agreement include the 380,000 square foot indoor growing facility in Atholville, New Brunswick, which has an annual production capacity of roughly 46,000 kg of dried cannabis and 15,000 kg of extraction capacity. The facility was granted authorization to export goods internationally to Israel, Malta, the UK, and the EU after receiving EU GMP certification. Additionally, the Zenabis Group and the Malta-based ZenPharm Limited have a joint venture agreement that permits commercial bulk imports into Malta from the Atholville facility and subsequent exports of completed medicinal cannabis products to the EU and the UK.
"We are committed to creating continuity for the Zenabis Group's operations and employees and assisting Zenabis in good faith with its restructuring," Sundial CEO Zach George said in a statement.
Sundial's bid; however, is subject to the approval of the Quebec Superior Court. And the bidding procedures will be sought on July 5, 2022.
Top Psychedelic Company for Week
#1: Awakn
Awakn Life Sciences Corp. (NEO: AWKN) (OTC: AWKNF), a biotechnology company, that engages in the researching, developing, and delivering of psychedelic therapeutics to treat addiction and other mental health conditions in the United Kingdom and Europe announced its participation at the H.C. Wainwright Global Investment Conference from June 27 – 28, 2022 in New York.
The Toronto based company said that the company's CEO, Anthony Tennyson, was going to deliver a key presentation at H.C. Wainwright & Co. 1st annual mental health conference on June 27, 2022.
Awakn is a top psychedelic company that is focusing on several forms of addiction treatment. Recently, the company initiated a behavioral study that looked into using ketamine to treat gambling disorder; the study will be the first worldwide examination of this method of treating gambling disorder. Additionally, the company submitted a PCT application for the use of ketamine and ketamine-assisted psychotherapy in the treatment of behavioral addictions. This came after the successful completion of company's behavioral addictions study, and the data provided from the study was used in the patent filing.
In addition, the company recently stated in its recent financial results that it has $2.8 million in cash, and it expects to open more clinics soon. Awakn also said that it is hoping to receive regulatory and ethics approval for Phase III clinical trial for Ketamine-Assisted Therapy for the treatment of Alcohol Use Disorder
An ad to help with our costs