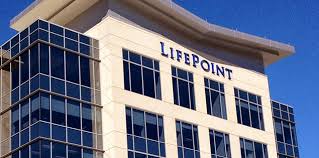 Wedbush has reiterated its neutral rating for LifePoint Health Inc (NASDAQ:LPNT). However, despite a nonenthusiastic rating, the firm still has a price target of $80 on the stock. LifePoint's stock is presently trading at $64.26 as of market close Friday, meaning the Wedbush expects gains of 25% from the healthcare services company.
Benefit of acquisitions
Wedbush holds that while the near-term might pose some growth and profit headwinds, LifePoint's efforts are geared towards unlocking long-term opportunities. For example, the company has recently decided to flex its balance sheet in acquisitions. As a result, it managed to generate $285 million of additional revenue through acquisitions in 2013. In 2014, the company generated $924 of revenue courtesy of acquisitions and another $1.25 billion in has flowed through since.
Looking at the results of LifePoint's acquisitions, Wedbush notes they tend to be dilutive in the first year following, primarily because of expense interest and depreciation. However, because of the added scale, they are usually accretive in four to five quarters. That explains why LifePoint is targeting above-peer margin lift in 2017 and 2018.
LifePoint management estimates that consolidated margin will rise 100bps in 2017 and rise further by 100bps in 2018. That margin growth guidance not only sits well above the consensus estimate of 18bps in 2017, but also compares favorably with peers. For example, the consensus estimate calls for margin expansion of 11bps and 1bps for Tenet Healthcare Corp (NYSE:THC) and HCA Holdings Inc (NYSE:HCA), respectively in 2017.
2016 guidance
LifePoint is expecting a 2016 EBITDA margin in the range of 11.9% to 12.1%. That compares with consensus estimates of 13.1%. However, Wedbush notes that there is room for LifePoint to catch up with margins expectations if management can continue executing well.
As for the top line, LifePoint is predicting revenue in the band of $6.45 to $6.55 billion. The consensus estimate calls for revenue of $5.88 billion. EPS is expected to come in the range of $3.65 to $3.91, which trails the consensus estimate of $4.27.
An ad to help with our costs