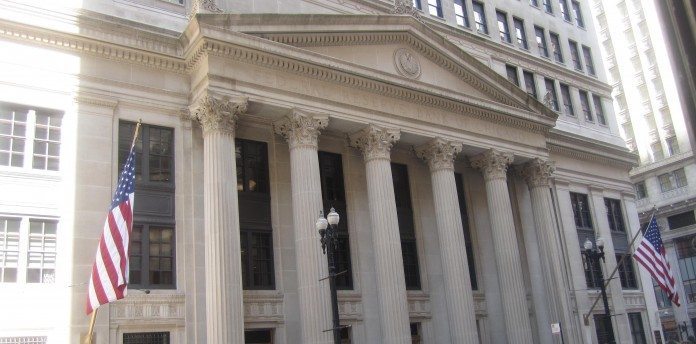 The Euro maintained its gains against the U.S. dollar today after the much-awaited statement from the Federal Reserve was finally released a day earlier. As widely anticipated, the Fed kept short-term interest rates as is given global market turmoil. The bank hiked the rate for the first time in seven years last month.
Click Here For More Market Exclusive Updates & Analysis
EUR/USD was firm against the greenback by 0.08% at 1.0901. The pair should see support near 1.0538 and resistance at 1.1496. January industrial and consumer data will be key numbers to look at in the Eurozone.
Other currencies
At the same time, the British pound rallied against the U.S. dollar following the release of the Fed commentary, but the gains are limited. GBP/USD was up 0.30% at 1.4277. U.K. fourth quarter growth data will be a key focus of European markets today.
Meanwhile, the U.S. dollar slipped by 1.38% against the Russian ruble to 76.782. The ruble breached its record lows on Wednesday this week after oil prices breached the $30 level, though they have since recovered to over $32. The Russian economy, being driven by oil exports, has been greatly damaged by the plunge in oil prices due to oversupplies. The continued slump in crude has heightened the fears that Russia is on the brink of an economic crisis.
Bank of Japan Statement
The U.S. dollar maintained its pace ahead of the Japanese yen as well as it was trading higher by 0.11% at 118.80 . The Federal Reserve's optimistic tone about growth and a stronger labor market strengthened the greenback. After the Fed's statement, investors are closely eyeing the Bank of Japan's decision about monetary easing this Friday. There are growing beliefs that the BoJ will have to undertake monetary easing measures to some extent due to global weakness. However, rates are likely to remain unchanged for now.
China's yuan barely moved today as the People's Bank of China set a strong fix for the currency. The bank has fixed yuan at 6.5528 against 6.5533 yesterday. The dollar was 0.03% lower against the Yuan at 6.5761.
An ad to help with our costs