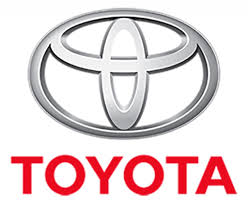 Toyota Motor Corp (NYSE:TM) has reportedly applied for a patent with the European Union Intellectual Property Office for the Supra name.
The automaker applied for a similar filing in the US in 2014 but since then there has been no new information about the Supra. The recent move in Europe has provoked speculation as to whether the company is planning to release a new model of the Supra any time soon. Vehicle manufacturers often apply for trademarks when they want to maintain rights to various names. This could be the case with Toyota or the company could be making this move to rename the Toyota FT-1 concept.
The news also aligns with the entry of the Lexus LC500. The new Toyota sports car will involve a partnership with BMW and the new Supra will most likely be made on the same platform that will be used to manufacture the BMW Z5. The latter is the successor to the BMW Z4. This means that the new sports car from Toyota will most likely have similar features to the BMW Z5. The production strategy is similar to the partnership between Toyota and Subaru in the making of the GT 86 and the Subaru BRZ.
Toyota claims that the new Supra will not only be geared towards performance, but the engineers will work on making it as fuel efficient as possible and adhere to the strict emission regulations in Europe. The vehicle will therefore feature Toyota's hybrid technology though there is a chance that the company might include a non-hybrid variant for buyers in other regions beyond Europe. BMW and the Japanese vehicle manufacturer have been relatively silent about their progress.
There are rumors that the BMW Z5 will most likely be a convertible model though it has not been confirmed. Toyota had intended to make a convertible version of the GT86 but Subaru opposed the idea because it would compromise internal safety standards.
An ad to help with our costs