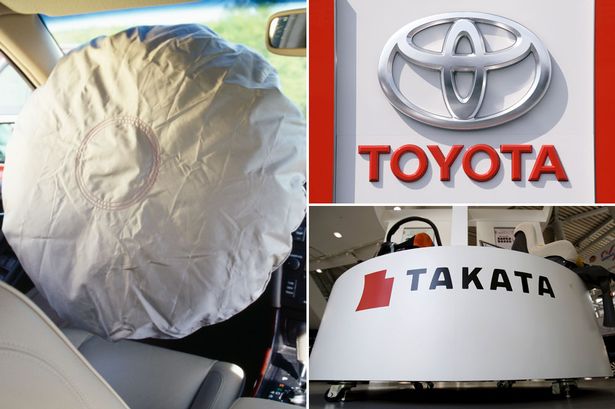 Toyota Motor Corp (ADR) (NYSE:TM) has announced that it will be issuing a recall of an additional 1.6 million vehicles with regards to the Takata airbags fault.
The automotive company made the announcement on Monday saying that it will call back 1.6 million automobiles in the US over the faulty airbags which have a likelihood of exploding. Takata Corporation told regulators earlier this month that about 35 million to 40 million more inflators possess the defect in the US. The reveal more than doubles the number of vehicles that have been recalled.
The defective inflators have reportedly caused 13 deaths globally and over 100 injuries. Some of the Toyota vehicle models that have been recalled include the Lexus ES, Lexus IS, Lexus GX, Corolla, Scion xB, Yaris, Matrix, and 4Runner. The recall affects the models manufactured from 2006 to 2011. The company has so far recalled 4.73 million vehicles due to the Takata airbags flaw. The Japanese car maker is not the only manufacturer that has been affected. More than ten other automakers have suffered the same fate in the US.
Takata claims that the defective airbags are particularly for the driver and front passenger sides, and they affect vehicles that were made over the past decade. The faulty airbags are caused by the degradation of the propellant that inflates the airbags. The inflator then ruptures upon deployment causing the airbags to explode. The latter could send metal and plastic pieces flying and ending up causing injury or death.
The other vehicle manufacturing firms that were affected by the same flaw are expected to make announcements about their recalls later on this week. The Takata airbag recall is the largest recorded recall in automotive safety history. The National Highway Traffic Safety Administration (NHTSA) reported earlier this month that Jaguar Land Rover, Fisker Automotive and Tesla Motors Inc (NASDAQ:TSLA) are some of the manufacturers that have also suffered from the Takata recall.
An ad to help with our costs