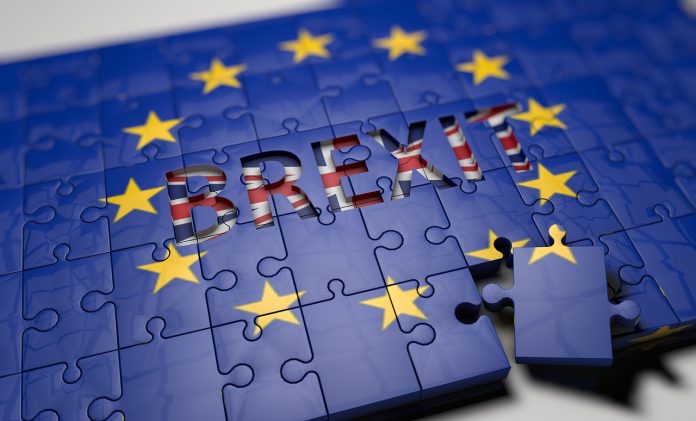 British Prime Minister Theresa May could Article 50 as early as Tuesday to begin the formal process for Britain's leaving the European Union (EU), The Guardian reported, citing two government sources.
The government sources told the newspaper the process could start Tuesday or Wednesday next week if the legislation is voted for unamended.
"Otherwise, a series of events, including Dutch elections and the celebration of the 60th anniversary of the Treaty of Rome, could mean delaying until the end of the month," according to the paper.
On Monday, MPs will debate whether to pass the Brexit bill and whether to accept a pair of amendments.
One amendment is about the rights of EU citizens, while one is about giving parliament a vote at the end of the process, according to the report.
Shadow Brexit Secretary Keir Starmer and Baroness Smith, Labour's leader in the Lords, have urged the prime minister to act on both issues.
In a letter sent to May on Friday, they said: "We would urge you to reflect and reconsider on the overwhelming case to act on these two specific issues as this is the final opportunity to put vital guarantees and protections into legislation."
Prime Minister May is due to inform the Commons on Tuesday about this week's summit of EU leaders in Brussels. The report suggests that she could take that opportunity to announce Article 50.
In addition, the prime minister would send a letter to Donald Tusk, the president of the European council, regarding Britain's priorities in the negotiations.
Britain would leave the single market and most aspects of the customs union. However, the kingdom is seeking a comprehensive free trade agreement with the EU.
"Brussels will be keen to see how May and Davis will handle demands for up to €60bn (£50bn) in a "divorce bill", to settle Britain's liabilities for ongoing EU costs such as pensions. Tusk has suggested the other 27 member states could press ahead rapidly with discussions about how to respond to Britain's negotiating demands, and how the talks process should proceed. EU leaders expect to hold a summit in early April," The Guardian reported.
An ad to help with our costs